Family Dollar stock (NYSE: FDO) was up 25% at 3:20 p.m. after this morning's news that Dollar Tree Inc. (Nasdaq: DLTR) would buy its struggling rival in a $8.5 billion cash and stock deal.
The news sent shares FDO stock soaring right at the start of trading, up 26% to a 52-week high of $76.40. In early afternoon trading, volume was roughly 25 times FDO's average daily volume of 1.57 million shares. DLTR shares, up some 6% to $58.64 earlier in the session, was up a 3% at $55.85.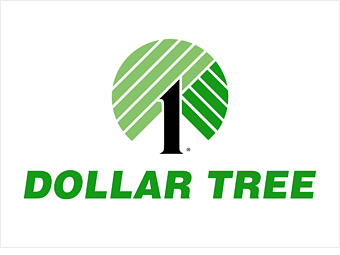 The boards of both companies have unanimously approved the merger, which is expected to close early next year. The deal is worth $74.50 a share to Family Dollar shareholders, a 23% premium over the stock's closing price on Friday. FDO investors will receive $59.60 in cash and $14.90 in equivalent Dollar Tree shares.
The deal joins the second-biggest deep discounter (FDO) with the third largest (DLTR) to create a retail dollar store behemoth. Dollar General has been the largest discount store.
The outsized gains in both FDO and DLTR stocks suggest the price paid for FDO might be too low.
"There might be more money to be extracted here," Jan Kniffen, chief executive officer of retailing and consulting firm J. Rogers Kniffen Worldwide, told CNBC's SquawkBox. "I was actually surprised when I saw the announcement because when I read it I assumed it was Dollar General and Family Dollar and it turned out to be Dollar Tree and Family Dollar. We all assumed that [Dollar General-Family Dollar] was the very best match, because those two companies are more alike."
Several other analysts also speculated that Dollar General could come in with a competing bid. In an investor note Monday, Credit Suisse said an offer from Dollar General could come with an $80 price tag.
Shares of Dollar General Corp (NYSE: DG), which rose 5% to $55.70 intraday, were last quoted unchanged at $55.60.
But Sterne Agee managing director Charles Grom told CNBC he'd be surprised if DG came in with a bid.
"I think they looked long and hard at Family Dollar late last year, and I think their view was to grow organically and buy back stock," Grom said on "Squawk on the Street."
FDO, DLTR, DG Need a Lift
Dollar stores have struggled of late due to an anemic U.S. economy, job instability and growing competition from large discount chains such as Wal-Mart Stores Inc. (NYSE: WMT), which are increasingly going after penny-pinching consumers by stocking more and more items priced at $1 or less.
Indeed, Family Dollar has been sputtering along over the last several months. In an attempt to bolster shares, FDO lowered prices on some 1,000 basic items and also trimmed headcount. And after announcing ambitious expansion plans in 2013, which included tripling its store presence, Family Dollar curtailed those expansion efforts in April.
Instead, FDO announced it would actually shutter about 370 underperforming stores in the wake of a dismal second quarter.
In June, billionaire investor Carl Icahn, with a 9.4% stake in Family Dollar, pressured Family Dollar CEO Howard Levine to replace some board members and sell the company. Icahn usually spends months, or years, lobbying the companies he has invested in. With his FDO investment, however, it took just seven weeks to get results - and Icahn has reportedly made nearly $149 million on the deal.
Icahn isn't the only activist investor with a major stake in FDO. Nelson Peltz, the legendary head of Trian Fund Management LP has a 7.4% stake. John Paulson, the iconic founder of hedge fund Paulson & Co., and Steven Cohen, founder of Point72 Asset Management, formerly known as SAC Capital, also have sizable positions. The four men combined own about 24% of FDO's outstanding shares.
Peltz first disclosed a position in the ailing retailer in 2010 and offered to take the company private for $7 billion. While unsuccessful in that attempt, he did land one of his partners a position on FDO's board in September 2011.
Levine had been reluctant to part with the company founded by his father. This time around, faced with slumping sales and increased competition, Levine couldn't resist Dollar Tree's overtures.
"It's a more natural evolution than anything else," Levine said. "Family Dollar has been under some pressure for some time."
FDO, DLTR CEOs Weigh In
The combined discount chain will boast some 13,000 stores and more than $18 billion in sales. Goodlettsville, Tenn.-based Dollar General, meanwhile, has about 11,300 stores which booked $17.5 billion in sales last year. Wal-Mart has 11,000 retail units under 71 banner in 27 countries.
The Family Dollar/Dollar Tree deal is expected to boost per-share earnings within the first year of completion. The combined company is projected to record about $300 million in synergies by the end of the third year.
In a press release, Dollar Tree CEO Bob Sasser called the deal a "transformational opportunity."
"This acquisition will extend our reach to lower-income customers and strengthen and diversify our store footprint," he said.
Levine said the acquisition "represents the successful culmination of a comprehensive strategic review process," his board began this past winter. "This combination will enable Family Dollar to accelerate efforts to improve the business."
Levine will report to Sasser and FDO will continue to operate under the Family Dollar name.
Now: New SEC regulations are about to create a colossal market cash shift. Here's what investors need to know now...
Related Articles: