Hot stocks to watch, Aug.11 - 15: August on Wall Street has often been likened to watching paint dry. Trading volumes shrivel as U.S. market participants head to the beach, Europe rewards itself with a four-week vacation, and few major corporate events are scheduled.
But the market isn't the dead zone that some think...
While not at the brisk pace we've seen over the last two weeks, earnings continue to roll in. Following are a few key earnings reports and stocks to watch this week.
8 Hot Stocks to Watch for the Week of Aug. 11
Hot Stocks to Watch No. 1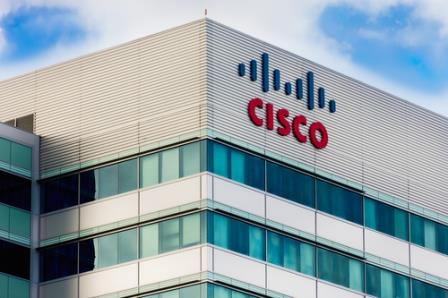 : Cisco Systems Inc. (Nasdaa: CSCO) reports fiscal Q4 numbers after the closing bell on Wednesday. Wall Street is looking for the IT giant to post earnings per share (EPS) of $0.53 on revenue of $11.807 billon. Whisper numbers are for $0.55. The company reported better-than-expected numbers in the previous quarter and shares jumped 7%. A number of analysts upgraded the stock following the solid Q3 report, further helping shares in the ensuing days. A common item noted by the firms commenting on Q3 was the sequential growth in both the Americas and Europe. Additionally, bulls were pleased with Cisco's improving product orders and better-than-expected product and gross margins. The general opinion remains bullish, with a number of firms giving Cisco a "Buy" rating. CSCO shares are up 11% year to date.
Hot Stocks to Watch No. 2: J. C. Penney Co. Inc. (NYSE: JCP) reports Q2 earnings after the close on Thursday. Consensus estimates are for a per-share loss of $0.99. Whisper numbers have the per-share loss a bit lighter at $0.89. The company was all but left for dead last year. But Q1 numbers showed the company's turnaround strategy is working. Shares shot up 25% after the first quarter report showed net sales of $2.80 billion compared to $2.64 billion in Q1 2013. Same-store sales increased 6.2% in Q1 and improved sequentially each month within the quarter. After a strong showing earlier in the year, JCP shares are up just 0.66% for the year.
Hot Stocks to Watch No. 3: Priceline Group Inc. (Nasdaq: PCLN) is on tap to post Q2 before Monday's opening bell. Consensus estimates have the online travel site posting EPS of $12.04. Whisper numbers are more bullish at EPS of $12.35. Last week, the largest travel website in the United States announced it will invest $500 million in Ctrip.com International Ltd. (Nasdaq ADR: CTRP) to expand its reach in China. PCLN shares are up 10% year to date.
Hot Stocks to Watch No. 4: Dean Foods Co. (NYSE: DF) is scheduled to post Q2 numbers before the open on Monday. Expectations are for the milk company to report a loss of $0.06 per share. The company started 2014 on a sour note, reporting an adjusted Q1 loss of $0.05 per share from continuing operations. Dean Foods continues to suffer because of high raw milk prices, which have been impacting the company's quarterly performance for several quarters. DF has posted lower-than-expected earnings for the last four quarters. Moreover, it expects high raw milk prices along with weak volumes for all of 2014. The overall analyst rating on DF is "Neutral" with a $20 price target.
Hot Stocks to Watch No. 5: Rackspace Hosting Inc. (Nasdaq: RAX) is expected to post Q2 EPS of $0.16 Monday morning. Whisper numbers have the largest independent cloud-computing company posting EPS of $0.18. The San Antonio, Texas-based company, feeling the pressure from larger players likes Amazon.com Inc. (Nasdaq: AMZN) and Google Inc. (Nasdaq: GOOG, GOOGL), has put itself up for sale. A number of bidders have expressed interest - including Microsoft (Nasdaq: MSFT). Investors will be listening for updates on the progress of a possible sale.
Hot Stocks to Watch No. 6: Kate Spade & Co. (NYSE: KATE) will report Q2 results Tuesday morning. Expectations are for the upscale accessory and apparel maker to post EPS of $0.00 per share. Whisper numbers have KATE coming in with a penny per-share loss. Last week's earnings from rivals Michael Kors Holdings Ltd. (NYSE: KORS) and Coach Inc. (NYSE: COH) were mixed, and highlighted the struggles select luxury retailers face amid a sputtering global economy. On a positive note, ahead of KATE's earnings, short (bearish) interest dropped 45.5% month-over-month in July.
Hot Stocks to Watch No. 7: Macy's Inc. (NYSE: M) will report Q2 results Wednesday before the open. Analysts are looking for the company, one of the nation's premier retailers, to post EPS of $0.86. Whisper numbers are for EPS of $0.89. The company provided an optimistic outlook on its Q1 conference call. While other retailers continue to struggle and watch their share prices wane, Macy's stock is up an attractive 11.12% year to date.
Hot Stocks to Watch No. 8: Estee Lauder Companies Inc. (NYSE: EL) will report Q2 numbers Friday before the open. Expectations are for the leading fragrance and cosmetic company to post EPS of $0.56. Whisper numbers are for EPS of $0.58. The company has recently been the recipient of some positive analyst actions. Late last month, Stifel Nicolaus increased their price objective on shares from $80.00 to $85.00 and reiterated its "Buy" rating. And mid-July, Argus issued a "Buy" rating on EL with an $88 price target.
Today's top investor story: Even though its stock climbed 103% in just a few days, this hyped IPO is one investors should avoid...