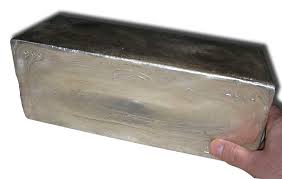 [This story was updated Aug. 15, 2014] The much-maligned London silver price fix is out after 117 years, and the new London Bullion Market Association silver price is in.
And market observers are hoping that this new procedure for setting the silver price global benchmark will bring some much needed transparency to the process.
Silver pricing could definitely stand to gain from more transparency, following a century-old mechanism that involved three banks negotiating prices in secret.
The three member banks were facing lawsuits after accusations arose that they were manipulating prices, so it's no wonder that some are expecting a free market transition.
"It certainly isn't a free market in that case," said Money Morning Resource Specialist Peter Krauth. "Without proper price discovery you don't have a healthy market."
Here's how the new procedure will operate...
The New Silver Pricing Mechanism
At noon in London, an electronic auction will take place on a trading platform provided by CME Group Inc. Members will begin a bidding process at a price based off quoted rates for silver across the market.
Members will process buy and sell volumes at the initial seed price for 30 seconds. If after that auction buy and sell volumes are in tolerance - that is, if they are within 300,000 ounces of each other - a new price will be set. If not, the auction will restart at a new price determined by an electronic algorithm. Auctions will continue to reset until the buy and sell orders are properly balanced at the prevailing price.
The initial participants in the new silver fix are HSBC Bank (NYSE ADR: HSBC), Mitsui & Co. Precious Metals Inc., and ScotiaMocatta (a division of the Bank of Nova Scotia [NYSE: BNS]), but that is expected to grow in the coming weeks.
Rhona O'Connell, head of metals at Thomson Reuters GFMS, told Money Morning in an email that the initial members are largely from the banking sector, but there are hopes that "that may expand into industry as time goes on."
Thomson Reuters will handle governance and administration duties in the new pricing procedure.
The Need for Transparency in Pricing Silver
The main concern about any price discovery mechanism for silver is transparency.
"Everybody these days is worried that if something isn't totally transparent that there's going to be litigation at some stage if somebody's not happy with it," Steve Garwood, a trader at Baird & Co., told Bloomberg.
The former silver fix involved a small coterie of banks, where the head of a fixing committee would, by his own individual decree, determine the price at which auctions would take place. It was often criticized for the secrecy and even drew litigation under the suspicion that prices were being manipulated.
O'Connell said this new pricing model would deliver more transparency by giving market players the ability to monitor the buy and sell volumes offered in determining the price. As well as this, benchmark prices will be algorithmically calculated and independently determined, unlike the prior mechanism, in which it was settled on by an individual.
But there's already reason to think the new process will have the same problems...
The initial participants include three of the 11 market-making members of the London Bullion Market Association, and the other eight could join as the new fix matures.
With similar names reentering the new silver pricing game, Money Morning's Krauth is slightly discouraged, believing that at least initially, the new fix won't allow for proper price discovery.
"It's the same gang that a lot of observers did feel are not necessarily doing this in the most transparent and free-market-price-discovery-oriented kind of way," Krauth said.
With the last silver pricing mechanism at the whim of a small collection of banks, there's reason to believe that if manipulation was occurring, it was only working to keep silver prices artificially low. The large number of short positions taken out by banks like JPM would suggest that the big banks stand to gain when silver falls.
Even with that concern, these efforts in the new silver fix to be more transparent "might be a relatively small step toward a true market-determined price," Krauth said, and not a price artificially kept low to satiate institutional shorts. The demand fundamentals for silver are strong enough to drive up prices once it can un-wedge itself from the speculator's downward pricing pressure.
"Despite persistently low silver prices, demand for physical silver witnessed an all-time high in 2013," Krauth said. "All the fundamental drivers for much higher silver prices are still intact, so now is a great time to position yourself for higher silver."
Silver demand was at 1.1 billion ounces in 2013, according to the Silver Institute, which was a 13.3% increase from the year before.
More from Peter Krauth: The London Silver Fix is officially gone after 117 years, unencumbering the white metal from the artificially low price fixes set by a small coterie of banks. With demand for physical silver hitting all-time highs, and market forces overtaking manipulation, now is the time to jump in on the coming silver bull market...
Related Articles: