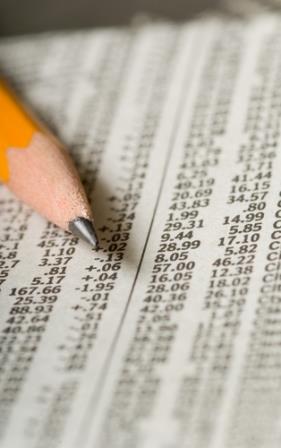 Dividend stocks update, May 19, 2014: Companies that pay dividends consistently provide better returns than non-payers.
For example, the current trailing 12-month average yield of the Standard & Poor's 500 Index is roughly 2%, according to The Wall Street Journal. That may not sound like much, but consider this: Without dividends, the S&P 500 would have turned $10,000 into $42,000 in 20 years. With dividends, at a modest 2.1% rate, that $10,000 would grow to $61,700 over the same time period.
One of the best attributes of dividend stocks is that companies can, and frequently do, increase payouts – unlike corporate bonds, Treasurys, or CDs.
Last week, 52 companies hiked their payouts. Following are 25 notable dividend stocks from that list.
Dividend-Paying Stocks That Just Hiked Payouts
American Express Co. (NYSE: AXP) upped its quarterly dividend $0.03 to $0.26 a share for a 1.19% yield.
Anadarko Petroleum Corp. (NYSE: APC) raised its quarterly payout 50% to $0.29 a share for a 1.09% yield. It's the oil giant's second dividend enrichment in nine months.
Baker Hughes Inc. (NYSE: BHI) boosted its quarterly payout $0.02 to $0.17 a share for a 1% yield.
Clorox Co. (NYSE: CLX) increased its quarterly dividend $0.03 to $0.74 a share for a 3.34% yield. The 101-year-old company has been enhancing dividends every year since 1977, and it's been paying them without interruption since spun off from Proctor & Gamble Co. (NYSE: PG) in 1969.
Just-released: Of the almost 5,000 dividend-paying stocks to choose from, these three companies provide superior payouts and superior long-term growth potential.
Hewlett Packard Co. (NYSE: HPQ) boosted its quarterly dividend 10.2% to $0.16 a share for a near 2% yield.
Holly Frontier Corp. (NYSE: HFC) fattened its quarterly dividend $0.02 to $0.32 a share for a 2.58% yield. The boost marks the sixth dividend increase from the company since it was created in 2011 amid the merger of Holly Corp. and Frontier Oil Co. Since the merger, the company has returned more than $2.2 billion to shareholders via dividends and share buybacks.