Good penny stocks offer huge profit potential. Take Monster Beverage Corp. (Nasdaq: MNST) for example. Shares of MNST stock were worth $1.28 in 2004 and zoomed over the $100 mark in 2006 for a gain of more than 7,800% in just two years.
But penny stock investing can also be risky when not done properly. This month's meteoric rise of CYNK Technology Corp. (OTCMKTS: CYNK) stock is the perfect example.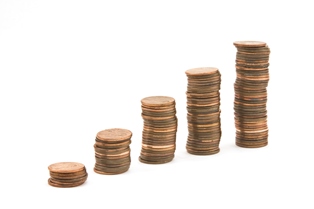 On June 17, CYNK stock was worth just $0.10, but the stock exploded to $21.95 on July 10 - a gain of 21,850% in just over three weeks.
At first glance, that's the type of gain that has investors retiring early.
Hopefully no one actually quit their job though, because CYNK is not the type of penny stock that can really make investors rich.
A closer look reveals that CYNK has no revenue and no assets whatsoever. In fact, the company reported having an operating loss of $1.5 million in 2013. This year, it didn't even file an annual report with the U.S. Securities and Exchange Commission (SEC).
"This is essentially a stock manipulation scam," Yahoo! Finance senior columnist Michael Santoli said. "There really isn't a business here. It's a listed company. You have a lot of these kind of dormant or shell companies that sit on the over-the-counter market."
The company purportedly operates a website, site.introbiz.com, which describes itself as a social marketplace that will provide contact information for business professionals and celebrities for a fee. However, it appears no business is actually taking place.
Now, the SEC has suspended trading on CYNK stock as it investigates the company.
"Any ounce of investigation in terms of what this might have been as an underlying business would have shown you there's nothing to bother owning here," Santoli said in a video interview last week.
That's why research is exactly what it takes to separate the big penny stock winners from the scam companies trying to separate you from your money.
Fortunately, the research doesn't have to be overly complicated. Any investor can pick out the cons using these simple strategies...