Synchrony Financial (NYSE: SYF) stock closed exactly where it opened on its first day of trading today (Thursday), at $23 per share.
SYF shares were volatile early, jumping to a high of $24 shortly after hitting the market. Less than an hour later, shares hit an intraday low of $22.60 before settling back near $23. SYF stock spent most of the day hovering at $23 before dipping again at 3 p.m. The stock was down nearly 1.5% just before market close before a late rally brought shares back to its offer price.
It appears SYF may have picked a bad day for its public debut, as the markets were crushed on Thursday. The Dow Jones dropped more than 300 points, while the Nasdaq was down 93 points, and the S&P 500 dipped 39 points.
Yesterday, SYF priced its shares at $23 which was at the low end of Synchrony's proposed range of $23 to $26. By offering the shares at that low price, the Synchrony IPO raised a total of $2.88 billion.
While that was lower than the $3.1 billion many expected SYF to raise, it was still enough to make it the largest IPO of 2014 so far. Synchrony beat out the $2.6 billion that Ally Financial Inc. (NYSE: ALLY) raised in April.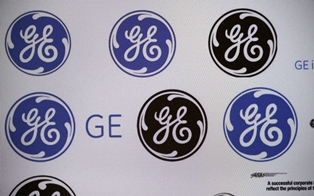 Synchrony Financial is a spin-off of General Electric Co. (NYSE: GE) and is GE's consumer-finance arm. The company generates 69% of its revenue from its retail credit card segment, which counts Amazon.com Inc. (NYSE: AMZN), Wal-Mart Stores Inc. (NYSE: WMT), and The Gap Inc. (NYSE: GPS) as its largest partners.
General Electric had planned to spin off SYF for some time. During the financial crisis of 2008, GE's financing unit GE Capital Corp. was hit hardest, and its failures threatened the entire GE conglomerate. Synchrony Financial is a part of the larger GE Capital.
GE did not sell any shares of Synchrony in today's IPO, and still owns an 85% stake in the firm.
Today's SYF performance aside, the 2014 IPO market has seen favorable first-day returns for companies hitting the market. Companies holding IPOs have averaged a first-day "pop" of 14% and an overall return of 11%. From that perspective, SYF's performance today registers as a disappointment.
While the general IPO market has had strong first-day and overall returns in 2014, companies similar to Synchrony haven't performed well since going public. Ally financial dropped 4.1% in its first day and is down 8% from its offer price. Santander Consumer USA Holdings Inc. (NYSE: SC) did gain 5% in its first day of trading, but has since dropped more than 20% from its offer price.
With one day of tepid trading in the books, here are the factors that will be driving SYF stock now...
Synchrony (NYSE: SYF) Stock Following IPO
While Synchrony boasts major partners like Amazon.com and Wal-Mart, shareholders and prospective investors will want to see Synchrony add other major retailers to its portfolio of partners moving forward.
"One of the challenges is identifying new opportunities because all of the largest retailers are often going to be locked up in a contract that's anywhere from three to seven years," Mercator Advisory Group Inc. payments analyst Michael Misasi told Bloomberg. "[Synchrony needs to] identify who are the fastest-growing retailers."
One bullish sign for SYF stock moving forward is the company's revenue growth.
In the Synchrony IPO filing, the company reported 2013 net interest income of $10.57 billion, which was an 11% increase from the previous year. The income spike was attributed to higher credit card spending and a decline in net charge-offs. A net charge-off, or "bad debt," is a loan that the company can't collect on.
"It's definitely an above-average growth profile," John Hancock Asset Management senior analyst Michael Mattioli told The Wall Street Journal. "All the trends in consumer credit just keep getting better. We don't know how long that lasts for - everything's cyclical - but so far, it's excellent."
Synchrony also has impressive market share, accounting for 42% of the consumer lending market, according to Nilson Report. It's been the largest U.S. issuer of store credit cards for more than 10 years.
While those bullish indicators remain, the company's recent profit figures are concerning. In the IPO filing, SYF revealed that profit dipped 6.6% in 2013, to $2 billion. According to the company, higher costs and an increase to its fund used to cover bad loans were to blame for the profit drop.
Now that SYF stock is public, investors will want to see how the company can maintain its growth over the next several quarters. Its recent revenue figures and market share indicate that SYF is in a position to grow.
"This is a credit company that is leveraged to retail spending and this season retailers were complaining about lackluster consumer activity," BMO Private Bank's Chief Investment Officer Jack Ablin told Reuters. "So I think it's a combination of tepid recovery in retail and investor temperament right now," he said. "From a macro-perspective there is no reason why a company like this can't thrive."
Share this story on Twitter @moneymorning and @KyleAndersonMM using #Synchrony.
Related Articles: