After hitting a high of $291.42 on Sept. 4, Tesla Motors Inc. (Nasdaq: TSLA) stock has fallen sharply. In just six weeks, the TSLA stock price has dropped 24.8% at yesterday's (Thursday) low of $219.10.
But this sell-off is not a panic signal. In fact, it's a buy signal.
You see, Tesla is one of the most volatile stocks on the market. The company and Chief Executive Officer Elon Musk are pioneers in the electric vehicle industry, which is viewed as revolutionary by supporters and as impractical by detractors. When news breaks that supports either side of the argument, the stock sees huge price swings.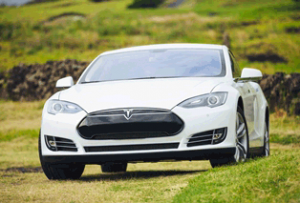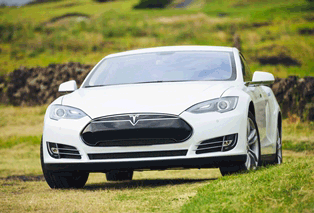 Seemingly every week the stock makes a major move depending on what type of news comes out about the company.
Last week, TSLA stock dropped 5% last Friday after the company announced new upgrades to the Model S sedan. At a public event, Musk detailed the car's new "dual-motor," which allows the car to go 0 to 60 mph in 3.2 seconds. The car will now have all-wheel drive technology and an "autopilot" feature that can read road signs and adjust speeds accordingly. The car can also park itself.
Apparently, that wasn't enough to please shareholders.
But it hasn't been all Tesla headlines that have sent the stock down this month.
The markets in the midst of a sell-off, with momentum stocks hit the hardest. In the past month, the Nasdaq has dipped 7.4%, while the S&P 500 and Dow Jones Industrial Average have slipped 6.9% and 6% respectively.
Worried investors may be fleeing the markets, but at this discounted price, TSLA is looking more and more attractive.
In fact, the long-term case for TSLA stock is extremely bullish...
TSLA Stock's Long-Term Potential