GoPro Inc. (Nasdaq: GPRO) stock is under the microscope today (Thursday) as the company reports earnings after the bell.
GPRO stock has lost its early momentum. It has tanked almost 30% since hitting a high of $98.47 on Oct. 7, and a miss today will send the stock even lower.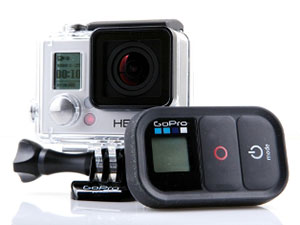 Analysts expect earnings per share (EPS) of $0.08, on revenue of $263.5 million (but I'll tell you later why those won't be the most important factors to watch in today's report).
Earnings per share of $0.08 would match the EPS GoPro posted last quarter. Current revenue estimates are 7.7% higher than the $244.6 million it reported in Q2.
JPMorgan Chase & Co. (NYSE: JPM) analysts expect GoPro to beat those estimates. This week, a note to investors said they also expect a year-over-year revenue jump of 38%.
Looking forward, GoPro should see strong sales figures through the rest of 2014. GoPro's brand received a huge boost through this summer's IPO. The stock's initial run helped too.
The company also released a new camera in September, the Hero 4. The device should see strong sales figures through the holiday shopping season.
But don't be distracted by revenue growth and camera sales when GoPro reports earnings this evening. Those figures will move the stock tonight and tomorrow, but there is a long-term factor that's much more important to look for...
GPRO Stock's Success Tied to This One Factor