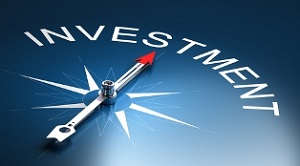 This year has been the busiest for corporate spin-offs since 2007.
According to Dealogic, corporations have sold or spun off $1.6 trillion worth of subsidiaries this year. Industry leaders like General Electric and Time Warner have completed deals worth billions.
This is huge for profit seekers as corporate spin-offs make for some of the best investments.
Research from a Lehman Bros. study found that spin-off companies beat the market by 40% on average in their first two years. A Penn State University study shows an average three-year return of 76% for spin-offs. That tops the market by 31%.
And the spin-off activity shows no sign of slowing down.
Currently, 30 companies are in the process of splitting off part of their business. Nineteen of those are either technology or life sciences companies - which has caught the interest of Money Morning tech specialist Michael A. Robinson.
"I've been around high-tech investing for more than 30 years now, and I haven't seen this many tech spin-offs since 2000," Robinson said.
To him, these newly independent companies present "easy money" for investors.
"With spin-offs, companies unlock hidden value in their operations and pass them on to shareholders - offering low risks and high probabilities of market-beating profits," Robinson said.
Each individual case has its own pros and cons. That's why there's one best investment to get started in the spin-off market ...
How to Profit from the Entire Spin-Off Market in One Play
Robinson recommends the Guggenheim Spin-Off ETF (NYSE Arca: CSD) because it's a broad play on this trillion-dollar market.
"With this savvy ETF, you get the power of having 33 high-quality spin-offs working for you - all at the same time," said Robinson.
CSD invests in a wide range of industries including consumer cyclical, healthcare, industrials, and technology.
One of its biggest holdings is Zoetis Inc. (NYSE: ZTS), a spin-off of Pfizer Inc. (NYSE: PFE). ZTS is up 23% in the last six months. It's an animal health firm that operates in 60 countries and had revenue of $4.6 billion last year.
CSD also invests in Prothena Corp. Plc. (Nasdaq: PRTA), a biotechnology firm focused on neurodegenerative disorders like Parkinson's. It spun off from Elan Corp. Ltd. in December 2012.
"Today, Prothena has rapid sales growth, a market cap of $543.1 million, $303 million in cash on hand, and no debt," Robinson said.
Holdings like this are how CSD has delivered bigger growth than the broader market. In the last two years, CSD is up 58%. That's outpaced the S&P 500 and Dow Jones Industrial Average, which are up 36% and 25%.
"It's one of those balanced investment vehicles you can count on for the long haul," said Robinson. "After all, spin-offs will likely continue to be a major way that tech and other firms unlock hidden (and tax-free) value for the shareholders."
Plus CSD lets investors avoid the obstacles in spin-off investing.
"As much as I like corporate spin-offs, the market is moving so rapidly that it's easy to get overwhelmed examining the growing list of opportunities," Robinson said. "And spin-offs pose some other challenges for investors. For instance, it's hard to keep track of the actual spin-off dates of record to know just when to buy. In some cases if you get in early, you may tie up your cash for months waiting for the tax-free stock dividend."
Bottom Line: "With exciting holdings and excellent performance since 2006, the Guggenheim Spin-Off ETF is a very cost-effective way to target the entire spin-off boom with a single investment."
Editor's Note: With the volatility we're seeing in the market right now, we keep getting asked the same question: "Should I be in the stock market right now?" Here's the definitive answer...