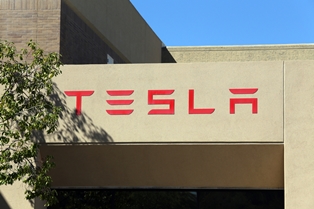 The Tesla Motors Inc. (Nasdaq: TSLA) stock price jumped 7% in after-hours trading today (Wednesday) after the company beat Q3 earnings estimates.
The company reported earnings per share (EPS) of $0.02. That translates to net income of $3 billion. Analysts had been predicting a loss of $0.01 per share.
Revenue was $932 million for the quarter, which was up 55% from the previous year. Analysts predicted revenue $889 million.
TSLA stock is always volatile after earnings, and today is no exception. The stock had dipped 3.3% Wednesday and closed at $231.16. But TSLA immediately surged just minutes after the report was released.
While the EPS and revenue beats sent TSLA shares higher, the company actually missed on three critical figures in today's report. Here's a look...
TSLA Stock: Today's Three Earnings Misses
Tesla Earnings Miss No. 1: One of the biggest numbers in today's report was Q3 deliveries. Tesla had predicted deliveries of 7,800 in the quarter, but reached only 7,785.
Missing by 15 vehicles isn't the end of the world for the company, but with a stock as volatile as TSLA, any miss is noteworthy.
Importantly, Tesla officials downgraded their yearly goal to 33,000 vehicles from 35,000. It'll be an uphill battle for the company in Q4, as they'll have to deliver more than 11,000 vehicles to meet that goal.
Despite missing estimates, Q3's 7,785 deliveries was a new record.
Tesla Earnings Miss No. 2: Unfortunately, Tesla did not mention an exact production total for the quarter, only that it is "entering Q4 with a deficit in production of 2,000 units from Q3."
Previously, the company had expected production between 9,000 and 11,000 for the quarter.
It's worth mentioning that Tesla halted production for two weeks this quarter, as it upgraded its main production facility.
Company officials maintained their yearly goal of 35,000 produced for 2014 and said that 2015 production estimates remain unaffected.
Tesla Earnings Miss No. 3: Today's gross margin was the company's third disappointment. Tesla had previously predicted a gross margin near 27%, but instead reported 23%.
The company said that its margin would have beaten the 27% it reported last quarter if not for one-time items. Still, a miss of 4% is notable for the company that maintained 27% was reachable.
Looking forward, Tesla set a goal of 28% for 2015.
Despite missing on these three key figures, the strong EPS and revenue figures are lifting the TSLA stock price today. The short-term performance of the stock is nearly impossible to predict. Missing on these three huge figures could have easily sent the shares down.
But for long-term TSLA investors, there was one big update in today's report that many Wall Street experts are overlooking. Here it is...