With silver prices off nearly 20% year to date, investing in silver coins has become more popular. Precious metals investors have snapped up American Silver Eagle coins at a frenzied pace.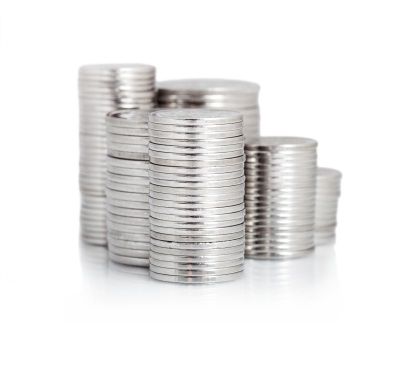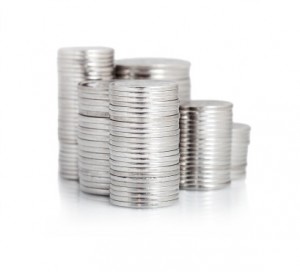 Last week, the U.S. Mint was forced to halt sales of the popular one-ounce 2014 dated coins -sold in both proof and bullion finishes since 1986. The Mint explained in an email to Money Morning that it ran out of coins after demand spiked over the last four weeks due to silver prices slipping to their lowest level since February 2010.
The Mint said it will resume sales to dealers on an "allocations basis" starting Monday, Nov. 17.
The Mint expects to have over 1 million 2014 American Eagle coins available when sales resume.
Unlike collectible versions that sport mint marks and special finishes, the U.S. Mint does not sell bullion American Eagles to the public. Instead, Mint bullion coins are sold in bulk to "authorized purchasers." These purchasers include coin and precious metal dealers, brokerage firms, and other financial intermediaries. Bullion coins typically sell for a few percentage points above the current price of silver.
So what does all this mean for investors?
It's a great time to be buying silver coins…
Investing in Silver Coins: Low Prices Means More Buying
American Silver Eagle coin sales have been robust this year, with last month especially active.
Note to readers: Money Morning Members have an opportunity to get a free Silver Eagle – go here for the details…
Silver Eagle coins sales for the month of October surged to a whopping total of 5.79 million ounces. That marked the highest total in a single month since January 2013. It also smashed the previous October record by 38.4%, when 3,153,000 coins were sold in October 2012.
November sales began on a very vigorous note before the Mint's supply of 2014 silver coins was depleted. According to the latest available data on the Mint's website, when sales were suspended last Wednesday due to a sold-out supply, the agency had already sold 1.26 million ounces over just the first few days of November.
Year to date, the Mint has averaged monthly American Eagle sales of 3,661,600, up 3% from last's year record. That puts American Silver Eagle coin sales on pace to post another record in 2014.
Although the silver price has taken a shellacking this year, investors continue to pile into the white metal. As Money Morning Global Resources Specialist Peter Krauth explains, a low silver price doesn't scare away investors; it draws them in.
Indeed, as sliver prices slumped 36% in 2013, retail investors took advantage of the dips and sent physical silver demand up 13% to an all-time high, data from the 2014 World Silver Survey shows.
As we enter the final stretch of 2014, white metal prices are still low. Silver for immediate delivery fell 5.1% last week, ending at $15.3317. At last check, silver was trading down a nickel, or 0.35%, at $15.56.
Even if silver prices don't rebound to record highs in 2014, investors can still benefit from holding physical silver in their portfolio.
"I have physical silver," Money Morning Defense & Tech Specialist Michael A. Robinson said earlier this year. "I might have bought some at the top, but I don't care what the price goes to; I will not sell that physical silver. It's there for a reason – just like I have insurance on my car, I have insurance in case of a disaster."
The Mint added that it has not yet set the release date for the 2015 American Eagles coins, which always draw huge interest. But the agency anticipates a launch in early January, as has been its tradition for decades.
Members-Only Benefit: Money Morning Members can get a free Silver Eagle when they open a precious metals account with Asset Strategies International. Go here to learn more about this special opportunity.
Related Articles: