Alibaba Group Holding Ltd. (NYSE: BABA) stock has hit the ground running since its IPO. At today's (Tuesday's) opening price, it's up 69% from its offer price of $68.
Demand for Alibaba shares has been high. BABA has averaged 34 million shares traded per day since its debut.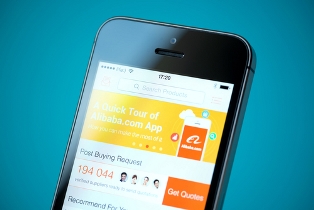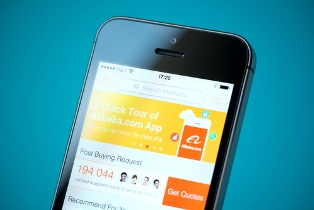 And yet, most investors still aren't aware of Alibaba's greatest strength.
Money Morning has covered Alibaba stock and the massive IPO for over a year. We've gone into great detail about Alibaba's core businesses, strong financials, and growing market.
These factors have fueled BABA stock's initial run and will remain catalysts for years.
But there's another part of Alibaba's business that few outlets have covered. It may not have received much attention from Wall Street, but Money Morning Special Contributor Michael Lewitt describes it as Alibaba's biggest strength…
BABA Stock: Another Catalyst Emerges
One of the biggest things that separates Alibaba from competitors is how it handles its logistics.
"In sharp contrast to a company like Amazon, Alibaba outsources fulfillment and logistics to its 48%-owned affiliate China Smart Logistics Network," Lewitt said. "That enables it to keep billions of dollars of costs off its balance sheet and income statement."
Alibaba's biggest sites, Taobao and Tmall, have an incredible market share. Without the China Smart Logistics Network in its portfolio, Alibaba's costs would be enormous.
"Taobao has over 95% market share in the consumer e-commerce sector in China while Tmall has 57% of the business e-commerce sector," Lewitt said. "With a combined 81% market share in overall e-commerce gross merchandise volume, Alibaba is by far the dominant player in Chinese e-commerce."
If you want to see the impact these costs can have, just take a look at Amazon.com Inc. (Nasdaq: AMZN).
"If Amazon didn't include its logistics costs in its income statement, it would be much more profitable," Lewitt said.
Last quarter, Amazon had an earnings per share (EPS) loss of $0.95, despite reporting revenue of $20.58 billion. In fact, Amazon hasn't turned a profit since 2012.
Now, not all of Amazon's costs are logistics. The company does spend a great deal expanding its business. Still, AMZN reported an income loss from operations of $412 million in Q3 – even with revenue over $20 billion.
Conversely, Alibaba had income from operations of $708 million. That was with revenue of $2.74 billion.
While this is already a major strength for BABA stock, Lewitt believes it's about to become even more important…
What to Expect from BABA Stock Now