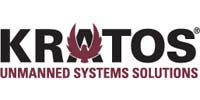 Kratos Defense & Security Solutions Inc. (Nasdaq: KTOS) stock is coming into 2015 hot.
It's up 19% this year, trading close to $6. This is a stark reversal for Kratos stock, which hit some bumps at the end of last year.
You see, this little-known defense company struggled in Q3 2014. An earnings miss sent KTOS plunging when the company's Q3 report came out. It lost 13% on the day.
In the month to follow, it bottomed out at $4.28 a share. That's a 36% fall from where it was trading before earnings came out.
The drop was unwarranted. The earnings miss only came because Kratos' aggressive strategy of vying for cheaper contracts ultimately led to competitor protests.
"Many investors seem to have it out for the stock based on a Q3 earnings miss, I have a different opinion," said Money Morning Chief Investment Strategist Keith Fitz-Gerald. "The miss was due to problems in the contracting process and competitors protesting the fact that Kratos was winning so many contracts. Not problems stemming from Kratos itself."
But investors have started to see Kratos' potential. Since hitting bottom in December, KTOS stock has rebounded almost 40%.
And those competitor bids haven't slowed Kratos down one bit. Already this year, Kratos has announced that it's been awarded eight contracts worth over $100 million.
By comparison, its much larger peers in the defense industry have come nowhere near that contract volume. Of the major defense stocks to buy, Northrop Grumman Corp. (NYSE: NOC) has been awarded three. Raytheon Co. (NYSE: RTN) has secured two. And Lockheed Martin Corp. (NYSE: LMT) has won a single contract.
Granted, the contracts aren't as large.
But that's part of the allure of KTOS stock...
KTOS Stock Proves Bigger Isn't Always Better
Lockheed develops fighter jets and secures multiyear, multibillion-dollar contracts. Raytheon has a lock on some of the most crucial missile systems.
But Kratos is a bit tougher to pigeonhole. Kratos is carving out a niche role in a sector that boasts some of the most well-established legacy names on the market.
Just this year, Kratos has been awarded contracts for monitoring systems, drones, electronics hardware, and training systems - just to name a few. This high volume of low-cost contracts is what helps Kratos stand out as a small-cap among the big players like Lockheed and Raytheon.
You see, winning blockbuster contracts can bring with it its own set of problems.