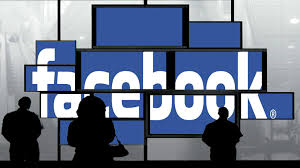 Analysts just reiterated their 12-month price target for Facebook Inc. (Nasdaq: FB) at $91. That's a near 12% increase from where FB stock trades today. It closed Thursday at $79.42, up 3.53%.
The target is in a large part thanks to Facebook's photo sharing arm, Instagram.
Industry experts at Cowen Group said Thursday morning that Instagram is presently worth a whopping $33 billion. Cowen's eye-popping call followed Citigroup's lofty $35 billion valuation made in December 2014.
Cowen wrote in an investors' note it believes the number of Instagram's monthly active users (MAUs) will more than double over the next five years. The investment firm also noted that Instagram users are a highly engaged bunch. It added that member count continues to grow at a quick clip.
"Instagram ended 2014 with 300 million users versus 200 million in March, adding 400,000 users a day," Cowen's John Blackledge told CNBC's "Squawk Box" Friday morning.
Cowen estimates Instagram will help Facebook generate $5.8 billion in revenue by 2020. In Q4 2014, FB reported revenue of $3.85 billion.
Citigroup analysts, meanwhile, have an even higher valuation on Instagram.
Instagram's Value to FB Stock
In late December, Citi lifted its Instagram valuation from $19 billion to $35 billion.
Citi analysts cited newly introduced ads on Instagram for the upward revision. They said the photo-sharing app could quickly become a meaningful contributor to Facebook revenue.
"While Instagram is still early in monetizing its audience and data assets, and its financial contribution is minimal today, we believe that it is quickly gaining monetization traction and would contribute more than $2bn (billion) in high margin revenue at current user and engagement levels if fully monetized," Citi wrote.
Citi's analysts also pointed out that Instagram's audience is larger than Twitter Inc. (NYSE: TWTR). According to Citi, its users are 1.8 times more engaged, and user growth has been much heftier than at the micro-blogging site. Indeed, Instagram's user base has grown 10-fold since 2012.
As a result of their increased Instagram valuation, Citi also hiked its price target on Facebook stock.