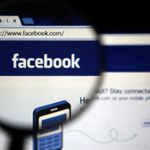 Facebook absolutely crushed on earnings for the third quarter on Tuesday.
Indeed, the social network leader posted earnings per share that were more than 20% higher than Wall Street's forecasts.
At first glance, the report seems like very good news for a company that has found itself the target of growing criticism about data intrusions and the misuse of its platform during elections.
And while I'm happy to see that earnings are on the upswing, they do nothing to convince me that Facebook is no longer a troubled firm.