The interesting news coming out of Federal Reserve Chairwoman Janet Yellen's Q&A Wednesday was her response to a question about bad bank "culture."
Apparently, it's not the Fed's concern.
Yellen said, "While changing the culture of organizations is not something that we can achieve through supervision, we will make sure that the banks that we supervise have appropriate compliance regimes in place."
So far, the Fed's "appropriate compliance regimes" let big banks get away with manipulating Libor, foreign exchange markets, metals markets, and energy prices.
And that's just a few of the big cheating regimes banks have lorded over.
Today I'll reveal a few more of those cheats – and I'll show you how the Fed, if it wanted to, could change bank culture with a single stroke of a pen…
Janet Yellen Doesn't Get How Easy It Would Be
Those "regimes" also created space for big banks to hide liabilities off their balance sheets. And they allowed banks to use derivatives and swaps to aid and abet Greece lying and cheating its way into the Economic and Monetary Union of the European Union (EMU) to exploit the Eurozone to leverage itself up to the point of insolvency.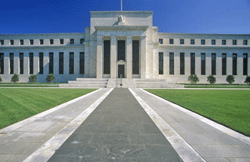 The Federal Reserve's supervision should demand that banks identify, specifically, who broke or breaks what laws or regulations. And there should be a minimum mandatory sentencing regime in place to guarantee that violators are jailed.
How hard is that?
The criminal culture that pervades banks – and this isn't an indictment of all bankers or the majority of bank employees – is mostly concentrated in the upper echelons of big banks where compensation is directly tied to revenue generation that sometimes spawns illegal profiteering schemes.
And guess what most of the charges are levied against…
Join the conversation. Click here to jump to comments…
About the Author
Shah Gilani is the Event Trading Specialist for Money Map Press. In Zenith Trading Circle Shah reveals the worst companies in the markets - right from his coveted Bankruptcy Almanac - and how readers can trade them over and over again for huge gains.Shah is also the proud founding editor of The Money Zone, where after eight years of development and 11 years of backtesting he has found the edge over stocks, giving his members the opportunity to rake in potential double, triple, or even quadruple-digit profits weekly with just a few quick steps. He also writes our most talked-about publication, Wall Street Insights & Indictments, where he reveals how Wall Street's high-stakes game is really played.