The interesting news coming out of Federal Reserve Chairwoman Janet Yellen's Q&A Wednesday was her response to a question about bad bank "culture."
Apparently, it's not the Fed's concern.
Yellen said, "While changing the culture of organizations is not something that we can achieve through supervision, we will make sure that the banks that we supervise have appropriate compliance regimes in place."
So far, the Fed's "appropriate compliance regimes" let big banks get away with manipulating Libor, foreign exchange markets, metals markets, and energy prices.
And that's just a few of the big cheating regimes banks have lorded over.
Today I'll reveal a few more of those cheats - and I'll show you how the Fed, if it wanted to, could change bank culture with a single stroke of a pen...
Janet Yellen Doesn't Get How Easy It Would Be
Those "regimes" also created space for big banks to hide liabilities off their balance sheets. And they allowed banks to use derivatives and swaps to aid and abet Greece lying and cheating its way into the Economic and Monetary Union of the European Union (EMU) to exploit the Eurozone to leverage itself up to the point of insolvency.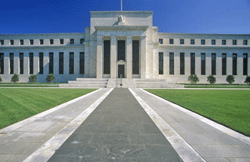 The Federal Reserve's supervision should demand that banks identify, specifically, who broke or breaks what laws or regulations. And there should be a minimum mandatory sentencing regime in place to guarantee that violators are jailed.
How hard is that?
The criminal culture that pervades banks - and this isn't an indictment of all bankers or the majority of bank employees - is mostly concentrated in the upper echelons of big banks where compensation is directly tied to revenue generation that sometimes spawns illegal profiteering schemes.
And guess what most of the charges are levied against...
Join the conversation. Click here to jump to comments…
About the Author
Shah Gilani boasts a financial pedigree unlike any other. He ran his first hedge fund in 1982 from his seat on the floor of the Chicago Board of Options Exchange. When options on the Standard & Poor's 100 began trading on March 11, 1983, Shah worked in "the pit" as a market maker.
The work he did laid the foundation for what would later become the VIX - to this day one of the most widely used indicators worldwide. After leaving Chicago to run the futures and options division of the British banking giant Lloyd's TSB, Shah moved up to Roosevelt & Cross Inc., an old-line New York boutique firm. There he originated and ran a packaged fixed-income trading desk, and established that company's "listed" and OTC trading desks.
Shah founded a second hedge fund in 1999, which he ran until 2003.
Shah's vast network of contacts includes the biggest players on Wall Street and in international finance. These contacts give him the real story - when others only get what the investment banks want them to see.
Today, as editor of Hyperdrive Portfolio, Shah presents his legion of subscribers with massive profit opportunities that result from paradigm shifts in the way we work, play, and live.
Shah is a frequent guest on CNBC, Forbes, and MarketWatch, and you can catch him every week on Fox Business's Varney & Co.