Over the 119-year Dow Jones Industrial Average history, the index has become synonymous with the markets. Most investors check on the DJIA at the end of every trading day, if not more frequently.
But how much do investors really know about the index they rely on?
Other than that it contains 30 blue-chip stocks, few investors give much thought to how the DJIA came about or why it's structured the way it is. And yet the Dow Jones Industrial Average history is key to understanding what the index is really telling us every day.
Here are five important Dow facts that show how this powerful index came to be the world's most widely tracked measure of stocks…
Dow Jones Industrial Average: 5 Must-Know Facts
Dow History: The DJIA was the first index.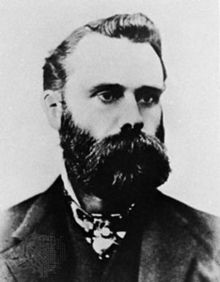 Before Charles Dow created the DJIA in 1896, investors had no way of identifying trends in the overall market. Was it a bull market or a bear market? No one knew. There was no way to tell.
Charles Dow wanted to summarize the stock market with one easy-to-grasp number. He did this by selecting the 12 stocks he felt best represented the American economy at the time.
Today it's hard to imagine what a breakthrough this was. But imagine trying to follow the markets without any market indexes!
By giving investors a simple, reliable, and consistent tool for measuring market movements, Dow actually changed investing. Knowing the overall trends helped investors make better decisions. Thanks, Charles Dow!
Dow History: There's a good reason the DJIA has only 30 stocks.
As noted above, the Dow Jones Industrial Average debuted with 12 stocks [get that list – and where those companies are now – here]. It expanded to 20 stocks in 1916 and to 30 stocks in 1928, presumably reflecting the rapid growth in the U.S. economy. But the U.S. economy has grown vastly larger since 1928. Why don't we have 50 DJIA stocks, or 75, or 100?
In fact, the Averages Committee, which makes decisions on the components of the Dow, several years ago considered increasing the roster to 50 stocks. It chose to keep the number at 30.
"The number of stocks is not nearly as important as the ones we pick," the S&P Dow Jones Indices company explains on its website. "The Dow could have 50 or 100 components, but unless the mix was right it would not work as a market barometer."
"Getting the mix right" is also why Dow Jones Industrial Average stocks are chosen by humans, and not defined by a class of data such as market capitalization.
Which brings us to the next quirk of the DJIA…