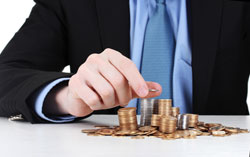 This new list of the top 10 penny stocks to buy now includes some of the hottest tech, pharma, and high-yield investments to buy today.
When done correctly, penny stock investing can indeed be lucrative. A key benefit of investing in top penny stocks is the potential for big gains over a short period of time. Another is that an investment doesn't require a great deal of money.
Penny stocks, however, can be risky. Some are thinly traded. Some have wide bid/ask spreads. Financial reporting standards tend to be more lax than for their larger counterparts. That's why it's important to be prudent with any penny stock investment. And, limit orders are a must.
We put together a full list of penny stock investing tips here. Now here are the top 10 penny stocks worth a look now.
Top 10 Penny Stocks for Q2 2015
Top 10 Penny Stocks for Q2, No. 1: Genetic Technologies Ltd. (Nasdaq ADR: GENE) shares are up a stratospheric 157.08% year to date (as of March 30 close). The Australia-based company offers a range of genetic tests for breast, ovarian, bowel, uterine, and prostate cancer, as well as neurological diseases. In January, GENE announced that six new breast diagnosis/treatment centers will begin offering one of its tests to high-risk patients. We first told readers about GENE in early February. Shares have risen some 69% since then.
Top 10 Penny Stocks for Q2, No. 2: China BAK Battery Inc. (Nasdaq: CBAK) develops, manufactures, and sells high-power lithium batteries internationally. Its products are used in electric vehicles, electric tools, energy storage, uninterruptible power supply, and other high-power applications. The company has an impressive record of earnings per share growth, growth in net income, and good cash flow from operations. Shares are up a meteoric 90.81% year to date.
Continue reading for seven more top penny stocks (for Money Morning Members only)...