Tesla Motors Inc. (Nasdaq: TSLA) will report Q1 earnings on Wednesday, May 6, after the bell. Analysts predict an earnings-per-share (EPS) loss of $0.50 and revenue of $1.04 billion.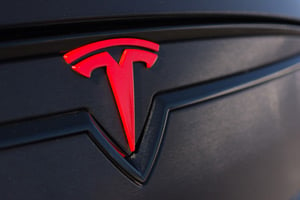 But for the Tesla stock price, it doesn't matter if the company meets those expectations.
TSLA stock is typically volatile following earnings, but the moves don't always coincide with earnings results. Last year, Tesla stock dipped more than 11% the day after reporting Q1 earnings that beat estimates by 20%.
At Money Morning, we recommend taking a long-term approach with Tesla stock. Day traders can play TSLA's wild swings, but they are often unpredictable. Any announcement or tweet from CEO Elon Musk will often move TSLA shares several percentage points in minutes.
The same happens after quarterly earnings. That's why we recommend looking at the long-term...
Looking Beyond Quarterly Earnings with TSLA Stock
In this week's Tesla earnings report, revenue is expected to climb 46% compared to last year. But analysts expect earnings to fall. Last year, TSLA had Q1 EPS of $0.12.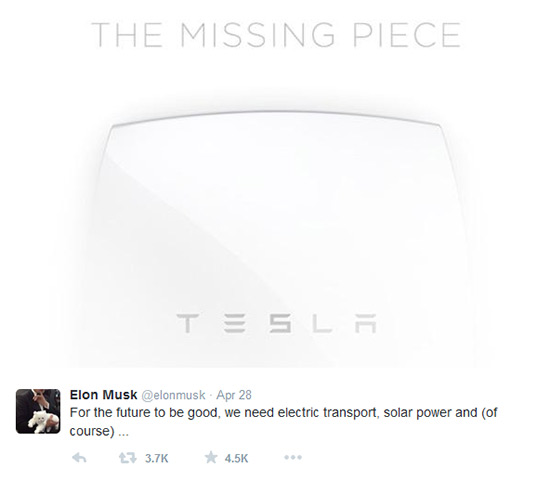 In the beginning of April, the company announced that it sold a record 10,030 cars during the first three months of the year.
And while Tesla stock price's short-term performance may hinge on those data points, last week's unveiling of "Tesla Energy" is much more important for TSLA stock long term.
Last week, Musk unveiled batteries called "Powerwalls" that will be installed in homes.
A 7-kilowatt-hour (kwh), wall-mounted version of the Powerwall will cost $3,000. A larger 10-kwh version will be sold for $3,500. This is far cheaper than traditional 7-kwh solar panel and battery packs, which can cost more than $10,000.
The units will be built using the same lithium-ion batteries that are used in Tesla cars.
Tesla will also sell much larger battery blocks for industrial use. Like Tesla's electric vehicle technology, all the patents on the Powerwalls will be open sourced.
"Tesla is not just an automotive company, it's an energy innovation company," the company said in a statement. "Tesla Energy is a critical step in this mission to enable zero emission power generation."
That's the outlook that has Money Morning's Chief Investment Strategist Keith Fitz-Gerald so bullish on the Tesla stock price...