No Snapchat IPO date has been set yet, but yesterday (Tuesday) the company's 24-year-old CEO Evan Spiegel announced his plans to take the firm public.
Speaking at the Code Conference in Los Angeles, Spiegel said he will reject any acquisition offers for Snapchat. He didn't offer many specifics for the Snapchat IPO, but said the firm "had a plan" for going public.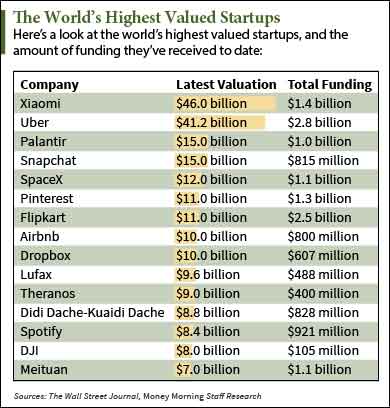 This was the first time any company officials have mentioned a Snapchat IPO. It famously spurned a $3 billion takeover bid from Facebook Inc. (Nasdaq: FB) in November 2013.
Snapchat currently has a valuation of $15 billion after receiving more than $815 million in equity funding. That makes it the fourth highest-valued startup in the world. At the end of 2014 it had been valued at $10 billion.
But those valuations should not be taken at face value. Spiegel himself admitted that tech companies are being overvalued, saying he thinks there will be a correction.