The largest hedge funds get so big by beating the market. That's why investors pay attention to the stocks these big hedge funds are buying.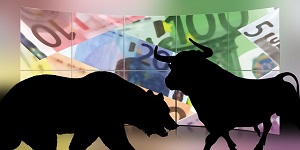 When stock picking, hedge funds have huge piles of money to put to work. Hedge funds attract top managers, and wealthy individuals and pensions funds pile into them.
Investors are provided a look at what hedge funds are buying and selling four times a year.
Hedge funds with more than $100 million in assets are required to file quarterly reports with the Securities and Exchange Commission (SEC). Filed within 45 days at the end of each quarter, these 13F filings contain information about the investment manager and a list of their recent investment holdings.
Here's a look at what the top 50 largest hedge funds by assets under management have been buying. One key holding is up a blistering 94.51% year to date...
10 Stocks the Largest Hedge Funds Are Investing In
Largest Hedge Funds' Stocks to Buy, No. 1: Apple Inc. (Nasdaq: AAPL) was the largest holding among the top 50 hedge funds at the end of Q1 2015, according to FactSet. It constituted 1.8% of all holdings. The iPhone maker, at $129.47, is up 17.26% year to date. That comfortably outpaces the broad market, which is sporting a modest 2.49% advance. The tech titan is sitting on a cash stash of $194 billion, which can be used for capital investments, stock buybacks, and dividend hikes. Wall Street's median 12-month price target on Apple shares is $150.