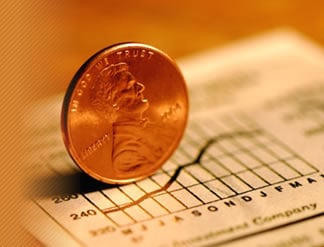 One of 2014's biggest penny stock scams happened almost one year ago today. Shares of CYNK Technology Corp. (OTCMKTS: CYNK), a tiny and unfamiliar Belize-based company with no revenue or assets, suddenly skyrocketed a stratospheric 24,000% last summer - so the U.S. Securities and Exchange Commission came calling. Then law enforcement also got involved.
The SEC halted trading of CYNK shares on July 11, 2014. CYNK stock, which had surged from a few pennies a share in 2013 to $21.95 by mid-2014, plunged to around $0.20 a share following the halt.
Tuesday, Gregg R. Mulholland, aka "Stamps" and "Charlie Wolf," was arrested in Phoenix. Mulholland was charged with conspiracy for his alleged role in a scheme to manipulate the price of CYNK and several other stocks, including Vision Plasma Systems Inc. (OTCMKTS: VLNK). Mulholland was also charged with money laundering of illicit profits in the amount of $300 million.
According to federal prosecutors, Mulholland, a dual citizen of the United States and Canada, covertly owned Legacy Global Markets SA. Based in Panama and Belize, Legacy Global Markets is implicated in an alleged $500 million conspiracy. The firm, along with a consortium of executives, is charged with cheating investors, laundering proceeds, and hiding assets from tax authorities.
Mulholland is no stranger to the SEC. In 2001, he was ordered to pay more than $5.3 million for his involvement in a pump-and-dump manipulation of a sports drink company founded by Daniel "Rudy" Ruettiger, the inspiration behind the film "Rudy." Mulholland never paid the fine, according to the SEC.
Part of Mulholland's alleged plot involving CYNK was the "classic pump and dump," according to the complaint.
Prosecutors said in a May 2014 phone conversation recorded by U.S. investigators, Mulholland told another schemer he held "all the free trading shares of CYNK." Shortly after that phone call, CYNK's share price sharply spiked amid a series of trades in May and June.
It was downhill from there. By the time of the SEC halt in July, shares had fallen from an all-time high of $21.95 to $13.40. After the halt, shares were quoted for as little as a penny a share.
As far as penny stock scams go, the classic pump and dump is one of the most common, according to the SEC.
How the Pump-and-Dump Penny Stock Scam Works