Looking for some solid large-cap stocks as a reliable addition to your portfolio? You can invest in all the best large caps at once with one investment...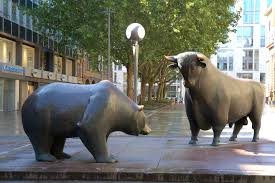 Large-cap stocks are equities with a market capitalization of more than $50 billion. A good diversified portfolio contains a mix of small-cap, medium-cap, and large-cap stocks. Here's what large caps bring to the table:
Large-cap stocks are tied to big, established companies. Most are industry leaders. Businesses represented in this mature asset class typically consist of companies in their later stages of development capable of weathering market shocks and distributing more of their earnings to investors, according to Morningstar. Many large-cap companies fall into the blue-chip stock category. Blue chips have a long history of solid earnings and financial stability. For these reasons, large caps are often deemed safer investments than small caps. They are attractive investments for conservative market participants.