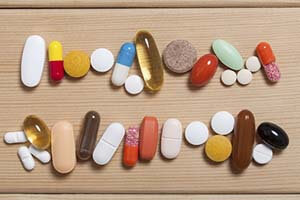 Repligen Corp. (Nasdaq: RGEN) is a solid biotech for investors looking for some of the best shares to buy in 2015 for big profits. Already this year, the stock has climbed 104%.
Money Morning Defense & Tech Specialist Michael A. Robinson and Executive Editor Bill Patalon have been recommending RGEN stock since June 2013. Since then, RGEN shares have soared more than 388%.
While it might be tempting to take gains on this RGEN stock run, Repligen stock still has plenty of upside. Here's why they are still some of the best shares to buy in 2015...
A Closer Look at Repligen (Nasdaq: RGEN) Stock
Repligen is a small biotech company with a market cap of just $1.3 billion. It develops the ingredients that are used by Big Pharma companies to create their blockbuster drugs.
It is best known for producing "Protein A," an important reagent used to manufacture monoclonal antibody-based therapeutics. That's a process that can stimulate a patient's immune system into attacking damaged cells.
Some of the biggest drugs that require Protein A are the colon-cancer drug Avastin, the breast-cancer drug Herceptin, and the rheumatoid arthritis drug Humira.
"Repligen offers investors the high-growth potential of biotech - without the risks posed by clinical trials or FDA drug approvals," Patalon said. "That's because the company supplies the high-value ingredients that other firms need as they develop their own biological compounds."
"Protein A comes from bacteria that live in human respiratory tracts and on the skin," Robinson said. "Repligen uses this protein because it has novel qualities that help it bind to antibodies. In turn, these are called 'monoclonals,' because they are replicated as exact clones of specific antibodies needed to help fight disease. By cloning different antibodies, scientists can create drugs that target a wide range of conditions."
One of the biggest catalysts for the stock in 2015 was a stellar Q1 earnings report.
"During the first quarter, Repligen grew sales by 45% to a record $20.8 million," Robinson said. "And for the full year, Repligen has raised sales guidance by $3 million to $78 million, even after accounting for an 8% negative impact posed by the strong dollar."
RGEN has now beaten earnings estimates in three of the last four quarters. This quarter, Repligen is expected to boost revenue by 29%.
But strong sales and earnings figures aren't the main reason why we're bullish on this stock. Right now, there are two major industry trends that will act as massive catalysts for RGEN shares for the rest of 2015...
Why RGEN Ranks Among the Best Shares to Buy in 2015
According to the IMS Institute for Healthcare Informatics, spending on prescription drugs reached $374 billion in 2014. That was an increase of 13%, or $43 billion, from the year before. More than 4.3 billion prescriptions were filled in 2014 alone.
"To give you a little perspective, a 13% growth rate meant drug sales were advancing at a rate nearly 5.5 times that of the entire U.S. economy (2.4%)," Patalon said.
That surge in demand is bullish for all biotech stocks, but particularly for Repligen because it supplies so many Big Pharma companies with the ingredients they need.
Another catalyst for our best shares to buy in 2015 is the massive M&A wave that has swept the biotech sector in 2015.
Through Q1 alone, there was more than $166 billion spent on M&A in the life sciences field. That includes pharmaceuticals, medical devices, biotech, diagnostics, and contract-research organizations.
Since Repligen is a small-cap stock with highly desirable products, it is an ideal takeover candidate.
"We've already seen a lot of mergers and acquisitions in the biotech sector this year," Robinson explained. "And we could see gains of 60% to 75% if Repligen goes on the block."
"At a minimum, you can think of Repligen as a classic growth firm that should continue beating the market over the next three years," Robinson said.
The Bottom Line:
When looking for the best shares to buy in 2015, one of our top recommendations is
Repligen Corp.
(Nasdaq: 
RGEN
). Repligen provides many of the ingredients that are used by Big Pharma companies, including Protein A. REGN shares have climbed 388% since we first recommended it in 2013. Because of climbing drug spending and the busy M&A market, RGEN stock still has plenty of upside.
Follow us on Twitter @KyleAndersonMM and @moneymorning.
Like us on Facebook: Money Morning.
Profit Alert: Since Money Morning Executive Editor Bill Patalon launched his Private Briefing program just a few short years ago, he's recommended 192 stocks that have either doubled or tripled in value. The service has completely revolutionized the way people invest. Keep reading to find out more about his extensive research and premium stock picks...