Neogen Corp. (Nasdaq: NEOG) reported Q2 earnings last week, and NEOG stock soared more than 21% in just one day following the report. That's because Neogen reported a record high for both earnings and revenue.
Looking ahead to next quarter, analysts predict 8% earnings growth and 12.3% revenue growth.
Money Morning readers are already familiar with NEOG stock. That's because NEOG has climbed 36.5% since we first recommended it on April 22, 2014.
As Money Morning Executive Editor Bill Patalon explains, NEOG stock "lies at the intersection of several powerful emerging high-profit trends."
And that's why the 36% gain we've seen is only the start...
Why NEOG Stock Is Headed Higher in 2015
Neogen develops a number of products for food and animal safety, including diagnostic test kits used to test bacteria, sanitation, and levels of allergens. The company's kits provide "fast-test" results, which are a considerable upgrade from typical microbiology tests that have to be sent back to labs for analysis.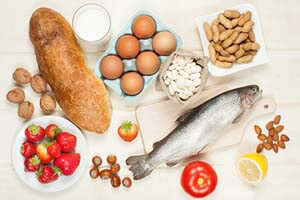 "Neogen is one of the very best ways to play food safety and agriculture tech," Money Morning Defense & Tech Specialist Michael A. Robinson said. "And don't underestimate the importance of that second item. The small-cap firm ensures the safety of food and animal products, which is pretty much the entire agriculture ecosystem."
But there's another reason that Robinson and Patalon are particularly bullish on NEOG stock.
Neogen has begun selling rapid tests for food allergens like peanuts and gluten.
That's important because more than 15 million Americans have food allergies, according to Food Allergy Research & Education Inc. (FARE). More than 17 million Europeans deal with food allergies as well.
"If you're talking about children under 18, this very serious malady affects one in every 13 kids - about two in any classroom you walk into," Patalon said.
And the market is growing at a fast pace...