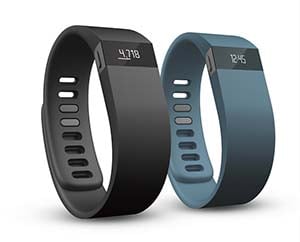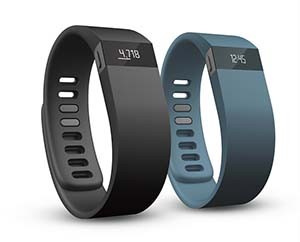 The first-ever Fitbit Inc. (NYSE: FIT) earnings report was released after the closing bell today (Wednesday). The fitness-related wearable tech company easily beat projected top- and bottom-line numbers.
Fitbit (NYSE: FIT) posted earnings of $0.21 per share in the second quarter, smashing the Thomson Reuters estimate of $0.08 per share. It raked in $400 million in revenue, well above the consensus estimate of $319 million. Fitbit also reported it sold 4.5 million devices. That's a huge 162% increase from 1.72 million devices in the year-ago quarter.
Fitbit has become one of the best-performing IPOs of 2015. FIT stock has skyrocketed 74.3% from its first-day close of $29.68 a share. The company keeps reaching new heights, hitting at an all-time high of $51.04 a share just this morning.
With all of this bullish news following the FIT earnings report, investors want to know if Fitbit stock is a buy today…
Should I Invest in Fitbit Stock After FIT Earnings?
There's no shortage of evidence suggesting Fitbit will be a strong tech investment down the road.
The company controls nearly a third of the global market for fitness-related wearable tech and about 85% of the U.S. market for the devices. That's an incredible position to be in as the wearables market grows from 45.7 million devices in 2014 to 126.1 million in 2019, according to research firm IDC.
Despite its healthy growth prospects, we recommend holding off on buying FIT stock for a few more quarters. The company's top-line and bottom-line numbers need to prove over consecutive quarters that Fitbit has a handle on the market it's trying to dominate. That means being able to outsell competitors like Jawbone and the Apple Watch.
"For them to succeed, they'll have to be agile and execute a plan to attack their niche market," explained Money Morning Defense & Tech Specialist Michael A. Robinson when Fitbit stock hit the market in June. "They need to figure out how long they can sustain a competitive advantage."
Alex McGuire is an associate editor for Money Morning who writes about upcoming IPOs. Follow him on Twitter at @AlexMcGuire92 for all of the biggest IPO news.
Bonus Content: Luxury fashion retailer Neiman Marcus just filed for an IPO that could raise up to $800 million. The deal comes at a time when the luxury-fashion market is exploding. In fact, it's projected to grow to $354 billion within five years. Here's whether or not you should invest in the Neiman Marcus IPO when it hits the market this year…