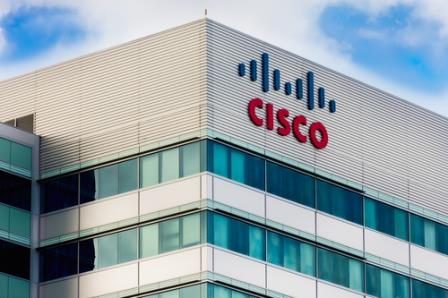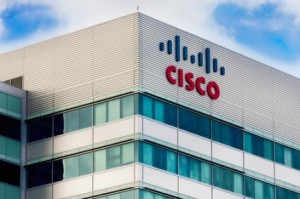 The Cisco stock price is up nearly 4% to $29 a share this morning (Thursday) on news the networking empire beat earnings expectations yesterday.
Cisco Systems Inc. (Nasdaq: CSCO) posted earnings per share (EPS) of $0.59, up from $0.55 in the year-ago quarter. The company's revenue increased 3.9% year over year to $12.8 billion. Both lines beat analysts' expectations of $0.56 and $12.7 billion, respectively.
The earnings report is a strong start for new CEO Chuck Robbins. He's the company's former senior vice president of sales who took the reins from longtime leader John Chambers last month.
The consistently strong financials have reflected the Cisco stock price over the last year. Shares of CSCO are up 15.1% since last August and 4.3% so far this year. Those gains beat the Dow Jones by 10.6% and 6.7%, respectively.
But there's one choice the company has to make in order for the Cisco stock price to have long-term appreciation...
What Will Affect the Cisco Stock Price Moving Forward?
The biggest challenge to CSCO stock's future growth will be the company's transition to so-called "virtual machines." In other words, this is a move from hardware-centric architecture to software-centric infrastructure.
You see, Cisco has no problem controlling the networking sector. It dominates 58.7% of the hardware networking market as of 2014. But the titan needs to decide whether it wants to make the big shift to software-defined networks (SDNs) or use its dominant position in the hardware sector to hinder the growth of SDNs.
The company will likely make the shift to SDNs. That's the smart move considering the SDN market is expected to be worth $36 billion by 2018. However, Cisco will have to move fast before large competitors like Juniper Networks Inc. (NYSE: JNPR) take over the SDN sector first.
According to Money Morning Defense & Tech Specialist Michael A. Robinson, Cisco won't collapse under the pressure of the changing landscape. The Cisco stock price still has plenty of upside potential down the road.
"They still make good products," Robinson noted. "It's one of those big-cap companies that I think is a good foundational play."
Alex McGuire is an associate editor for Money Morning. You can follow him on Twitter at @AlexMcGuire92.
Like us on Facebook: Money Morning.
More on Tech Stocks: Two weeks ago, Microsoft officially launched the new Windows 10 operating system. Since then, many investors have wondered how the new model will influence the tech powerhouse's stock price. Here's how Windows 10 will feed the rise of MSFT stock...