Even after returning a hefty 86% profit in a little over a year, this pot stock isn't done.
The top pot stock we're talking about is GW Pharmaceuticals Plc. (Nasdaq ADR: GWPH).
Based in the UK, GWPH is a biopharmaceutical company engaged in discovering, developing, and commercializing cannabinoid prescription medicines.
Its main product is Sativex, a treatment for multiple sclerosis-related ailments and cancer patients.
Among its most promising pipeline therapies is Epidiolex. It's used to treat a rare and debilitating form of childhood epilepsy. Epidiolex has already progressed to phase 3 FDA trials.
On Aug. 6, GWPH was granted Fast Track designation by the U.S. Food and Drug Administration (FDA) for a proprietary intravenous form of cannabinoid to treat neonatal hypoxic-ischemic encephalopathy (NHIE).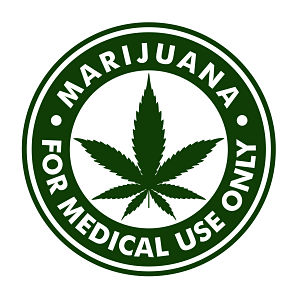 Additionally, the European Medicines Agency granted orphan designation for the same product to treat perinatal asphyxia, an alternate term that describes the same condition as NHIE, for which GW has already received orphan drug designation from the FDA.
A drug classified as an "orphan drug" is eligible for priority NDA review, federal tax credits for research, and a guaranteed seven-year patent on drug sales as the first company to obtain FDA marketing approval for a particular drug.
Currently, there are no approved medicines in Europe or the United States specifically indicated for NHIE or perinatal asphyxia.
"GW believes that cannabinoids may have a potentially important role in the treatment of high need pediatric neurologic conditions," the company said. "As a result, we have developed a proprietary intravenous CBD (cannabinoid) formulation specifically for use in this most vulnerable of patient populations, newborn infants with NHIE."
GW Pharma is working towards the launch of a clinical development program in this important medical condition by the end of this year.
But it isn't just promising drugs that make GWPH a top pot stock to buy. The company also has strong financials…