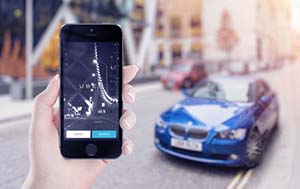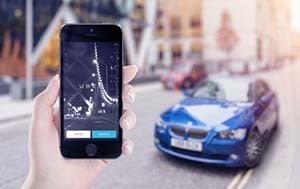 We still don't have an official Uber IPO date, but we do have news that the company is ramping up expansion before its eventual initial public offering.
Uber Chief Executive Travis Kalanick announced today (Tuesday) that the ride-sharing service will soon be available in 100 additional Chinese cities. Uber is already available in roughly 20 cities in China.
According to The Wall Street Journal, China will also be instituting "national-level regulations" by the end of 2015. Uber is reportedly on board with the new regulations.
In Uber's most recent round of funding, the ride-sharing service reportedly raised more than $1 billion. The company is also the highest-valued startup in the world now, with a valuation of $51 billion. That also makes it the highest-valued pre-IPO startup of all time. Facebook Inc. (Nasdaq: FB) held the previous record of $50 billion.
Uber raised those funds to help with expansion, and it's clear from today's announcement that China will be the focal point for Uber moving forward. The world's most populous nation currently has more than 1.35 billion citizens.
While most of the company's financials remain unknown, we do know that Uber is growing at an incredible rate. In May 2014, the San Francisco-based company was valued at $18 billion. Its value topped $40 billion by December 2014.
In the first quarter of 2015, business spending on Uber accounted for 46% of the entire transportation market. That's more than three times higher than Uber's Q1 2014 share of 15%.
Company officials have said they had more than $400 million in revenue in 2014. That number is expected to climb to $2 billion for the full-year 2015.
Still, Kalanick has not offered any details on the specific Uber IPO date. But many speculate that an Uber IPO could take place in early 2016.
Regardless of when the date comes, the Uber IPO will be one of the biggest financial stories of the year. But according to Money Morning Capital Wave Strategist Shah Gilani, there's a problem with the Uber IPO… go here to find out the one costly mistake Uber has made…
Follow us on Twitter @KyleAndersonMM and @moneymorning.
Like us on Facebook: Money Morning.
Protect Yourself from a Total Market Collapse: According to CIA Asymmetric Threat Advisor Jim Rickards, there are five "flashpoints" that signal the death of the U.S. dollar and a complete economic collapse in the United States. Here's how you can protect yourself, and your money, before it's too late…