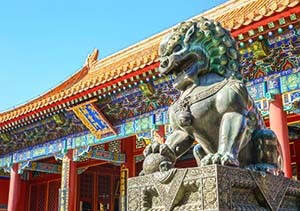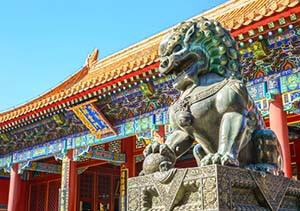 Global stock markets rallied today (Wednesday) as investors continue to speculate about additional China stimulus measures.
China's Shanghai Composite finished the day with a 2.9% gain to 3,243.09. Hong Kong's Hang Seng Index closed up 4.1%, and Australia's S&P/ASZ 200 ended with a 2.1% gain.
But it was Japan's stock market that enjoyed the biggest gains of the day.
Japan's Nikkei Stock Average jumped 7.7%, or 1,343.43 points, to 18,770.51. That was the benchmark's biggest one-day percentage gain since October 2008.
Major European stock markets, which rose better than 1% on Tuesday, followed through on Wednesday and finished comfortably in the green.
Sparking Wednesday's rally were new signs that China stimulus efforts will be ramping up...
China Stimulus Speculation Spurs Rally
China's finance ministry said Tuesday evening that the Asian nation would roll out a "more forceful" fiscal policy to stimulate its economy.
The ministry said it will allocate more funds to support infrastructure projects and implement tax cuts for small businesses. It also said it would accelerate the approval process for duty-free stores to boost construction.
A report Tuesday from the General Administration of Customs showed China's exports dipped 5.5% in August, following an 8.3% decline in July. The report, along with recent string of soft economic data, boosted investors' expectations that Beijing would indeed step in to bolster growth in the world's second-largest economy.
Those hopes helped Chinese stocks snap a four-day losing streak to close Tuesday with a 2.9% gain.
Also fueling Tuesday's rally was news the National Development and Reform Commission (NDRC) approved two railway projects with a total value of nearly 70 billion yuan ($11 billion).
On Monday, China authorities also said they will remove personal income tax on dividends for shareholders, with some stipulations. The goal here is to get Chinese market participants to invest long-term. Since peaking in June, the Shanghai Index has given back some 40% amid nothing short of panic selling.
China stimulus efforts have been ongoing since July.
The People's Bank of China (PBOC) cut interest rates by 0.25% on Aug. 24 to 4.5%. That marked the fifth time since November the PBOC trimmed rates. China's central bank also lowered the amount of deposit banks are required to hold in reserves, a move aimed to spur lending.
The PBOC surprised the world in mid-August with a rare 2% devaluation of the country's currency, the yuan.
In the past two months, China has fast-tracked monetary easing efforts in attempts shore up stock prices and reenergize the economy. Yet many of those efforts have raised serious questions about the government's ability to effectively control the country's economy.
The PBOC acknowledged as much in August. The central bank said China faces an "arduous task" to maintain growth and press ahead with overhauling the economy.
While many view the new China stimulus actions as encouraging, China's struggling economy remains a major concern for U.S. investors...
A Debt Crisis Looms in China