Rank-and-file analysts at the U.S. Central Command say senior officials have been changing the conclusions of ISIS intelligence reports to make it appear the U.S.-led campaign is doing better than it really is.
The charges received little attention two weeks ago when the Pentagon's Inspector General launched an investigation into allegations from two analysts.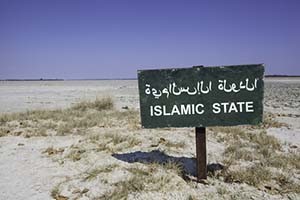 But late Wednesday, a report in The Daily Beast revealed that more than 50 intelligence analysts at CENTCOM had formally complained that their intelligence reports on the Islamic State had been inappropriately altered by senior officials.
"One of the central tenets, one of the key aspects of the policymaking process in the United States, is that analysts get to say what they think without any interference, without anybody changing it, so this is a very, very serious charge," CBS News Senior National Security Contributor Michael Morell, a former deputy director of the CIA, said on "CBS This Morning" yesterday. If the report is true, he said, "somebody needs to lose their job over this."
The complaints allege that the ISIS intelligence was changed to reflect the Obama Administration's public position that the president's policy was succeeding in the effort to "degrade and ultimately destroy" ISIS.
For example, John Allen, a retired Marine general in charge of coordinating the ISIS campaign, flat-out said "ISIS is losing" in a July speech at the Aspen Security Forum.
But despite some 6,700 airstrikes by the U.S-led coalition and rising U.S. assistance to the Iraqi army, ISIS is no worse off. It has lost territory in some areas but gained it in others.
"We've seen no meaningful degradation in their numbers," a defense official told the Associated Press in July.
The discrepancy between the reality on the ground in Iraq and the Obama administration's public statements put pressure on top intelligence officials to deliver reports more in line with the desired "spin."
One source told The Guardian that aides in the Obama administration simply did not want to hear "the narrative that ISIS is winning."
According to The Daily Beast, the analysts that filed the complaint believed the top officials altered the ISIS intelligence to protect their own careers.