Another U.S. government shutdown is looming as Congress has less than two weeks to pass a measure to keep the government funded beyond Sept. 30.
If no agreement is reached, a flood of federal agencies could be closed. This would be the second government shutdown in three years.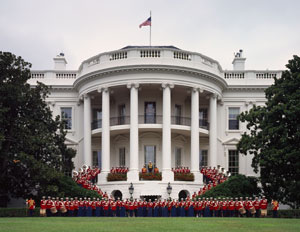 The last government shutdown was in 2013, when Democrats controlled the Senate. The reason behind the shutdown was Republican-led efforts to defund Obamacare.
This time around, the top item of contention is Republican's strong push to deny federal money to Planned Parenthood.
Other issues include military spending, the contentious Iran nuclear deal, and failure to keep the Export Import Bank open to help finance new deals.
Republicans want to pass a budget without funding for Planned Parenthood. Democrats, meanwhile, have promised to hold up budget proceedings in the Senate until Planned Parenthood receives funding. President Obama has also said he will veto any budget that doesn't have money for Planned Parenthood.
The issue was a key topic Wednesday during the second GOP presidential debate. A trio of Republicans were very vocal about their Planned Parenthood stance.
New Jersey Gov. Chris Christie (R), Carly Fiorina, and Sen. Ted Cruz (R-TX) passionately pointed to a series of heavily edited undercover videos released by an anti-abortion group showing Planned Parenthood officials discussing the donation of fetal tissue after abortions.
Here's what they had to say...