China monetary policy has seen numerous manipulative moves over the last several months as the government tries stimulate growth and stabilize the crashing Chinese stock markets.
So far, results have been uninspiring as China's growth continue to wane.
The Asian Development Bank cut its growth forecast for China on Tuesday following a string of dismal economic data, including slowing exports.
The world's second-largest economy, which grew a revised 7.3% last year, is now projected to expand by 6.8% in 2015 and 6.7% in 2016. The bank previously forecast 7.2% and 7%, respectively.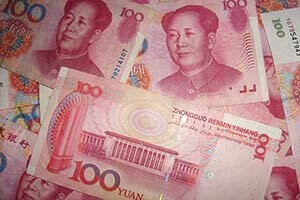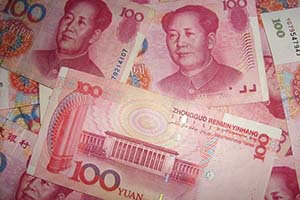 China has set a growth target of about 7% this year, which is already its slowest pace in 25 years. While China maintained a 7% pace in the first half of 2015, recent economic reports suggest China's economic growth is softening and the country won't hit that 7% target.
Chinese stock markets remain volatile. Chinese stocks, which fell more than 60% this summer from June highs, remain down 45%.
Here are some of the biggest China monetary policy moves we've seen over the last two months...
The Biggest China Monetary Policy Moves We've Seen
On Aug. 11, China's central bank unexpectedly allowed the yuan to trade more freely. The People's Bank of China (PBOC) typically sets a daily 2% midpoint around which the yuan can rise and fall. But going forward, the midpoint will be based on the previous day's closing price.
On Aug. 25, the PBOC cut its key lending rate 0.25% to 4.6%. That marked the fifth time China's central bank trimmed rates since November. The PBOC also lowered the amount banks are required to hold in reserves, a move aimed to spur lending.
On Sept. 8, China's finance ministry said that the Asian nation would roll out a "more forceful" fiscal policy to stimulate its economy. The ministry said it will allocate more funds to support infrastructure projects and implement tax cuts for small businesses. It also said it would accelerate the approval process for duty-free stores to boost construction.
But for the most part, the China monetary policy moves have done nothing more than raise questions about the government's ability to effectively control the country's economy...