Ask me to name the greatest retail product to ever come out of Wall Street and I'll point to exchange-traded funds – better known as ETFs.
ETFs are great for lots of reasons, but mostly because they are supreme Disruptors.
Their introduction in 1993 disrupted the staid, overly hyped, unnecessarily expensive, inefficient, self-serving, and much-too-opaque mutual fund industry.
Besides being financial-sector Disruptors, ETFs are extraordinary personal Disruptors. And as I'll be showing you in the months to come, whenever you find a spot where two or more Disruptors/catalysts converge, you've also identified your biggest Extreme Profit opportunities.
Today I want to show you how to employ this Disruptanomics "one-two punch" to your maximum personal advantage.
It will uncomplicate your financial life by establishing a foundation for your extreme profit investments.
And that will set you up for extreme wealth.
We'll set you up for all of this… one step at a time…
Why I Dig ETFs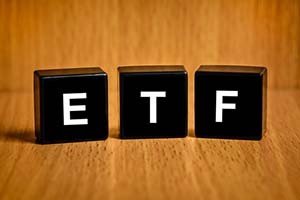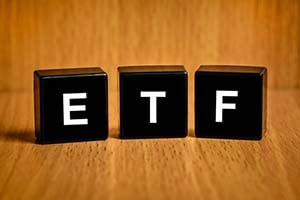 Let me start by openly admitting my bias: I love ETFs… even more than I've always disliked conventional mutual funds.
That "bias" is actually a big part of the reason I view ETFs as such a foundation for meaningful wealth.
During my time as a professional trader, you see, I would never place my money where I couldn't see what someone was doing with it, where it was expensive to park, or where I couldn't – during market hours – turn my shares into cash when my indicators told me it was time to "take cover."
In describing all those shortcomings, I've just described conventional mutual funds.
Lots of investors own mutual funds – because that's what they were "sold" for many years by the industry that tried to enslave them.
The upshot: Those fund holders have no concept about how badly they're being exploited.
Most mutual fund are way too expensive. Some also have sales charges and exit charges (called front and rear "loads" in broker parlance) and so-called 12b-1 fees and transaction charges.
Unless it's an index fund, you're only told what's in your mutual fund portfolio every quarter – and even then there's a 30-day time lag. With mutual funds, it's possible to lose money on your investment and still have to pay capital-gains taxes.
And there's the whole price realization uncertainty thing: Even if you sell a fund early in the trading day, you're still going to get that evening's closing price. That doesn't do us a damn bit of good if we see the market slipping – and sell – only to have stocks plunge a few thousand points afterward.
No thank you.
Anatomy of a Winner
You have none of these issues with ETFs.
(I did detail some pricing issues in a report I shared last week, but those issues were limited to major "down" markets. And let's face it: In a market that bad, you'll have problems with investments of all types – not just ETFs.)
Exchange-traded funds are just better products.
Join the conversation. Click here to jump to comments…
About the Author
Shah Gilani is the Event Trading Specialist for Money Map Press. In Zenith Trading Circle Shah reveals the worst companies in the markets - right from his coveted Bankruptcy Almanac - and how readers can trade them over and over again for huge gains. He also writes our most talked-about publication, Wall Street Insights & Indictments, where he reveals how Wall Street's high-stakes game is really played.