There are six upcoming IPOs this week expected to raise a combined $1.4 billion.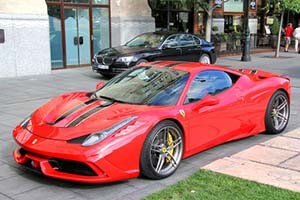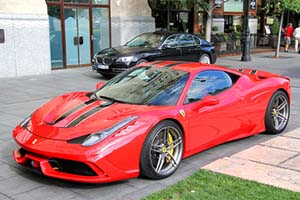 Leading this week's IPO calendar is one of the most highly anticipated deals of the year - Ferrari SpA (NYSE: RACE).
Ferrari is one of the most prestigious car brands in the world. The line of Italian sports cars range from $188,000 to more than $500,000. In order to maintain exclusivity, Ferrari caps annual production at around 7,000 vehicles.
The company's sales fell 5.4% from 2012 to 2013. Despite lower sales, Ferrari's revenue increased 5% to 2.3 billion euros ($3.2 billion). The company hopes to expand sales to larger markets in China and other Asian countries. However, government approvals and other regulations could impede growth in that region.
The Ferrari IPO is a spin-off of Fiat Chrysler Automobiles NV (NYSE: FCAU). Fiat is selling only 10% of Ferrari during its IPO. FCAU shareholders will own 80% of the company and Piero Ferrari - son of founder Enzo Ferrari - will own the last 10%.
According to Renaissance Capital, a manager of IPO-focused ETFs, Ferrari will raise $859 million by selling 17.2 million shares at a $48 to $52 price range. It's valued at $9.4 billion and should begin trading on Wednesday, Oct. 21.
Here are five more upcoming IPOs this week...
Five More Upcoming IPOs This Week
Multi Packaging Solutions International Ltd. (NYSE: MPSX) is a global packaging company for consumer and healthcare products. The company makes premium print cartons, inserts, and labels used for everything from toothpaste to spirits. The New York-based firm posted $1.6 billion in sales between June 2014 and June 2015. However, Multi Packaging carries a $1.2 billion debt load, which it hopes to reduce with IPO proceeds. The company is set for a $300 million deal by offering 18.8 million shares at a price range of $15 to $17. It's valued at $1.2 billion and will hit the market on Thursday, Oct. 22.
Money Morning Members: Keep reading for four more upcoming IPOs this week. For those new to Money Morning, sign up to keep reading - it's completely free...