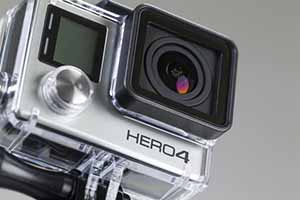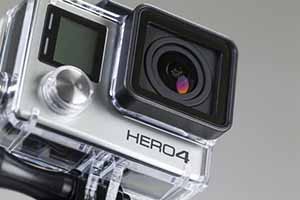 The GoPro stock price was down another 2% in early trading this morning (Friday).
GoPro Inc. (Nasdaq: GPRO) stock has now dropped 16.7% from Wednesday's closing price after the company missed on top and bottom line estimates for Q3 earnings.
On Wednesday, GoPro reported earnings per share (EPS) of $0.13 on revenue of $400.3 million. Those fell short of estimates of $0.29 per share on revenue of $433.6 million.
The company also revised Q4 earnings down from previous estimates. GoPro now expects earnings per share between $0.35 and $0.45 for Q4. That's down from previous estimates near $0.82 per share.
Revenue is also expected to be dismal in Q4, between $500 and $550 million. Analysts surveyed by Thomson Reuters previously called for $690 million.
After the lackluster earnings report, the GoPro stock price is now hovering just above $25. That means the stock has fallen more than 63% in the last year. And while some investors may consider buying into GoPro stock at this low price, we do not recommend buying shares of GPRO.
In fact, Money Morning Chief Investment Strategist Keith Fitz-Gerald says GoPro stock isn't worth more than $15 per share. And the rise we saw in the GoPro stock price to a high of $98.47 in October 2014 was nothing more than media-fueled speculation.
"Driven by hype and very clever investment banking, stocks that are breathlessly celebrated by Wall Street often have terrible fundamentals and little or no promise of ever enriching anybody except their founders and early VC investors," Fitz-Gerald said. "Yet they rise like a rocket after their initial public offering, luring millions of investors to their financial demise."
And while we recommend keeping GoPro stock out of your portfolio, there is still a way for investors to profit from the GoPro stock price at today's levels.
Here's how Fitz-Gerald plans on profiting from GPRO stock now...
Follow us on Twitter @moneymorning. Like us on Facebook: Money Morning.