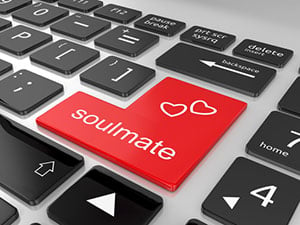 Match.com stock hits the market on Thursday, Nov. 19, in one of the most talked-about tech IPOs of 2015.
As Match Group Inc. (Nasdaq: MTCH) prepares to go public, investors are wondering, "Should I buy Match.com stock?"
Here's your comprehensive guide to the Match.com IPO and whether you should buy MTCH stock…
What Investors Need to Know About the Match.com IPO
The Match.com IPO price range is between $12 and $14 a share. The company will announce a final price on the evening of Wednesday, Nov. 18. Match Group will raise $433 million by selling 33.3 million shares.
Following the deal, Match Group will command a $3.2 billion valuation. That's higher than Chinese dating app Momo Inc.'s (Nasdaq ADR: MOMO) $2.7 billion pre-IPO valuation.
The deal is a spin-off of media conglomerate IAC/InterActiveCorp (Nasdaq: IACI). IAC owns a number of websites, including Investopedia and The Daily Beast. After the Match IPO, IAC will own all outstanding shares of Class B stock. That means IAC will have majority voting power on matters like electing board members and changing dividend policy.
Match Group is the largest division of IAC and owns 45 dating and educational services. These include Match.com, Tinder, OkCupid, The Princeton Review, and Tutor.com. Over the last six years, Match has acquired 25 different brands for a total cost of $1.3 billion.
As the largest online dating conglomerate in the United States, the company benefits from a burgeoning industry. According to its U.S. Securities and Exchange Commission filing, Match targets "adults in North America, Western Europe and other select countries around the world who are not in a committed relationship and who have access to the Internet." As of Sept. 30, Match's dating sites attract 59 million monthly active users and 4.7 million paid members.
That large customer base has helped the company continually boost revenue…
Match posted $888.2 million in revenue last year, up 10.6% from 2013. The company's profit grew 64% from $90.3 million in 2012 to $148 million in 2014. It's one of the few Internet-based firms to be profitable before going public.
Now that we know everything about the upcoming deal, investors keep asking, "Should I buy Match.com stock after the IPO?"
Here's how you should approach MTCH stock when it debuts next week…