Activist hedge fund and key Yahoo! Inc. (Nasdaq: YHOO) shareholder Starboard Value LP has thrown a major snag in the company's Alibaba spin-off plans.
Starboard is pressuring Yahoo to halt the $20 billion Alibaba spin-off and instead sell its sputtering Internet business.
"If you stay on the current path, we believe the potential penalty for being wrong is just too great," Starboard wrote in a letter sent to Yahoo.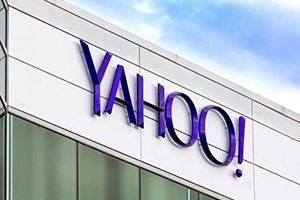 The potential penalty Starboard referred to is a massive tax bill for Yahoo shareholders.
Starboard initially supported Yahoo's plan to sell its Alibaba Group Holding Ltd. (NYSE: BABA) stake. But that was before the IRS denied Yahoo's request for a private letter ruling on whether the Alibaba spin-off would be considered tax-free. Going forward without the IRS tax-free status approval raises the risk the agency could challenge the spin-off in a future audit.
It also means shareholders could be responsible for as much as $9 billion in taxes from the Alibaba spin-off.
Earlier this week, SunTrust analyst Robert Peck said he still believes the transaction will not incur taxes. Yet he cautioned that if taxed, the taxes "could equate to more than the full value" of the Alibaba stake.
In September, Yahoo said it would proceed with the planned Alibaba spin-off even after the IRS denied its request. And last month, Yahoo said it expected the spin-off to be completed in January.
Since Yahoo is already far along in the process and has communicated confidence about the outcome, it's unclear if Yahoo will reverse course and bow to Starboard's demands.
Here's what Starboard recommends Yahoo officials do instead of pursuing the Alibaba spin-off...