People often ask me about the best way to buy gold. I'll show you exactly how I like to do it.
First, though, let's review why it's a very good idea to be buying gold in the first place. Right now... before the Super Crash.
Gold is key because it offers protection against both inflation and deflation. It is one of the few assets to do that. It's market crash insurance.
It's surprising how few investors get this, because it's really not complicated. I promise it will click for you today in five minutes, with my help. And then later, you'll see how I get my gold.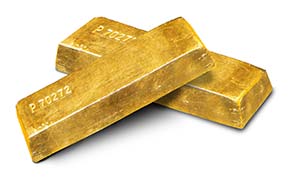 You should think of gold as the anti-paper currency. Gold is insurance against the destruction of the U.S. dollar (and all other paper currencies) by central bankers. The destruction of the value of paper money is a certainty. It is as certain as death and taxes.
Since President Richard Nixon took the United States off the gold standard in the early 1970s, the U.S. dollar has lost more than 90% of its value against gold. I believe before central banks are done with their monetary experiments that are destroying the world, the U.S. dollar will lose another 90% or more of its purchasing power against gold. (More on that soon... a lot more.)
U.S. Federal Reserve Chairwoman Janet Yellen, as well as European Central Bank President Mario Draghi and Bank of Japan Governor Haruhiko Kuroda, have publicly stated that they want inflation to rise. That means that they want the value of paper money to fall. While official inflation statistics say that inflation is low, real world prices are rising quickly. These central bankers are completely failing in stimulating economic growth, but they are succeeding in destroying the value of paper money.
Gold will protect you from what they are doing. Gold will protect you against the inflation that is destroying the value of your paper currencies, as well as the value of your stocks and bonds, which are denominated in paper currencies.
But it will do something even more important too.
Join the conversation. Click here to jump to comments…
About the Author
Prominent money manager. Has built  top-ranked credit and hedge funds, managed billions for institutional and high-net-worth clients. 29-year career.