The GE stock price today held firm at $30.44 after the company announced it has terminated a $3.3 billion sale of its appliance business to Electrolux AB (OTCMKTS ADR: ELUXY).
The deal was announced last fall and would have been Electrolux's biggest acquisition to date. It would have positioned Electrolux to double sales in the United States and become a more formidable rival to Whirlpool Corp. (NYSE: WHR) in the world's largest appliance market.
But the deal concerned regulatory officials...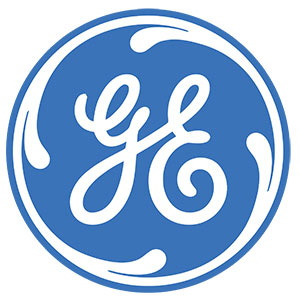 The U.S. Department of Justice (DOJ) said the deal would reduce competition and drive prices higher. In July, the DOJ asked a federal court to block the transaction.
GE Appliances generates more than 90% of its revenue from North America. Its product line includes refrigerators, dishwashers, air conditioners, washing machines, dryers, and water heaters. The division employs some 12,000 people.
Electrolux already boasts brands like Frigidaire, Kenmore, and Tappan.
The Swiss company was arguing its case in court when GE pulled the plug on the deal.
While the courts had yet to render a verdict, General Electric Co. (NYSE: GE) opted to exercise its right to terminate the agreement after 15 months of negotiations. GE pockets $175 million from Electrolux in a break-up fee and will continue to shop its appliance unit.
GE said the business is performing well and that it will continue to run the business while searching for a sale.
Selling off the appliance division is part of General Electric's continued strategy. And that strategy is part of the reason why the GE stock price today is holding firm even after the massive deal fell through...
Examining GE's Corporate Shift
The failed appliance sale played just a minor part in GE's corporate shift. After all, appliances and lighting accounted for only 5% of GE's $148.6 billion in revenue in 2014.
Over the last year, GE has made an aggressive swing to focus on its core industrial businesses, including aviation, energy, transportation, and healthcare.
Meanwhile, GE moved to shed most of its financial segment. GE's finance unit, which fell under the U.S. Federal Reserve's "to big to fail" umbrella, had become a serious drag due to numerous regulatory issues.
To date, GE has sold off almost all of its financing business. The company plans to keep $90 billion in finance assets directly related to selling its products such as jet engines, medical equipment, power generation, and electrical grid gear.
GE's aim is to generate 90% of its profits from its industrial units by 2018. That will be up from 55% in 2013.
Wall Street has been receptive to the firm's new goal of becoming a simpler industrial company.
After posting sturdy Q3 earnings on Oct. 16, the GE stock price rose to $28.99. That was its highest level in seven years.
But this new strategy is just part of the reason Money Morning Executive Editor Bill Patalon remains so bullish on the GE stock price today...