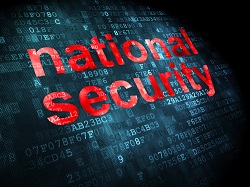 The fifth GOP debate aired on CNN last night. It focused purely on national security – the biggest issue right now for American voters, which wasn't even on their minds in the 2008 presidential election.
A Wall Street Journal/NBC News poll released Monday found that 40% of Americans think national security and terrorism should be the government's top priority. More than 60% of those polled listed it in their top two spots. By comparison, the issue came in at 16% – the last out of four options – in the final poll before the 2008 election.
Here's a look at the fifth GOP debate highlights in the Republican candidates' final battle of 2015…
Top 10 GOP Debate Highlights
Donald Trump said he won't run as an independent. "I am totally committed to the Republican Party," Trump stated. Of course, he could always change his mind.
Jeb Bush stood up to Donald Trump, but ultimately had another bad night. "You are not going to be able to insult your way to the presidency," Bush said, drawing cheers. The two candidates tangled a few times during the night; despite Jeb's effort, it felt like Trump came out on top of the exchanges. Also, Jeb's stutter-filled closing statement left a bad taste.
Rand Paul acted as a "voice of reason." The Kentucky senator barely made the stage due to low polling numbers, then turned out his best debate performance yet. With smart commentary, he pointed out that the recent security measures suggested by Trump are flat out illegal. "'Closing the Internet' to fight terrorism is a violation of the First Amendment, while killing the families of terrorists requires America pulling out of the Geneva Conventions that ban the purposeful targeting of civilians," he said. "We have to have a more realistic foreign policy – not a utopian one."
Trump and Paul are the only two candidates that wouldn't necessarily put boots on the ground in Syria and Iraq. The others would deploy ground forces immediately.