We've compiled the complete list of penny stocks to watch this week, and one of them has already posted a gain of 475% in just a matter of days.
That's why investors are drawn to the best penny stocks, because they offer triple-digit potential in a small amount of time. And every company on our list of penny stocks has posted at least a double-digit gain this week.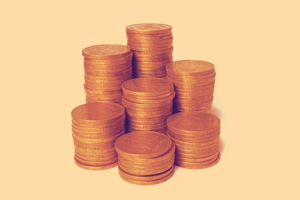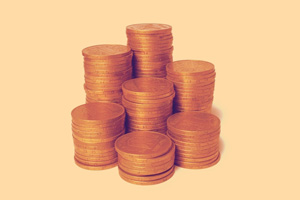 While penny stocks can bring huge profits, they can also be extremely volatile. That's why Money Morning experts advise that penny stocks should only represent a small percentage of your portfolio. And one stock should never account for more than 2% of your investing capital.
Money Morning Chief Investment Strategist Keith Fitz-Gerald tells readers that the key to finding the best penny stocks in 2016 is the same as finding any strong investment. You need to know what to look for and have the right risk tolerance and perspective.
At Money Morning, we focus primarily on penny stocks listed on major exchanges like the NYSE and the Nasdaq. That's because they are less risky than penny stocks trading on the Over-the-Counter market or the Pink Sheets.
While they don't trade for pennies per share, they still offer the potential for substantial gains over a short time frame. And they're much less risky.
Here's our list of penny stocks to watch this week, including one that's already brought a profit of 475%…
List of Penny Stocks to Watch This Week with Double-Digit Gains
List of Penny Stocks No. 5: GSE Systems Inc. (NYSEMKT: GVP) provides simulation, engineering, and training services to energy, manufacturing, transportation, and chemical industries worldwide. Last Tuesday, the company posted improved Q4 2015 results, with revenue up 11.8% year over year (YOY). Wednesday, the company was awarded a contract to design, engineer, and deliver three full-scope simulation systems to an existing client. The client is a major nuclear power plant operator based in the southern United States. The contract increases GVP's current backlog by approximately 60% to around $75 million. GVP shares rose 26.4% to $2.92 last week. Shares of this penny stock are up 66.18% over the last year.
List of Penny Stocks No. 4: RelmWire Corp. (NYSEMKT: RWC) designs, manufactures, and markets wireless communications products under the BK Radio and RELM brand names worldwide. Products include two-way land mobile radios, repeaters, base stations, and related components and subsystems. Its BK Radio branded products have government, public safety, and military applications. Last Wednesday, RWC received a $1.4 million order from the U.S. Forest Services. Last Thursday, RWC announced Alberta Health Services extended the term of its contract for an additional four years. Last month, RWC inked a $4.2 million order from the U.S. Department of Homeland Security. RWC closed last week at $5.48, a 19.1% gain. Shares are up 107.45% over the last three years.
List of Penny Stocks No. 3: Mankind Corp. (Nasdaq: MNKD) is a biopharmaceutical company focused on the discovery, development, and commercialization of therapeutic products for diabetes patients in the United States. Its approved product is AFREZZA, a rapid-acting, inhaled insulin used to control high blood sugar in adults with type 1 and type 2 diabetes. The company licenses the treatment with drug giant Sanofi-Aventis (NYSE: SNY). Last Monday, MNKD posted a wider than expected loss for Q4 2015, but added AFREZZA will soon be back under its own control. MNKD ended last week at $2 a share, a 50.4% gain. Shares rose an additional 8% to $2.21 Monday.
List of Penny Stocks No. 2: Teekay Offshore Partners LP (NYSE: TOO) is a Bermuda-based company that provides marine transportation, oil production, storage, towage, and floating accommodation services to the offshore oil industry in the North Sea and Brazil. Shares have risen sharply recently following a sharp bounce in the price of oil. TOO has also benefited from the oil glut. Many landlocked oil storage facilities are at capacity, forcing many oil companies to store crude on tankers. The sharp rebound in the overall transportation sector has also benefited shares. When TOO reported earnings in late February, it posted a 30.2% YOY increase in revenue. RBC trimmed its price target on TOO after the company slashed its dividend $0.11 a share from $0.52. But the firm sees this as a positive and has an $11 price target on the stock. TOO ended last week with a $2.43, or 63.0%, gain at $6.23. At a recent price of $5.85, shares are up 89.94% year to date.
List of Penny Stocks No. 1: Celator Pharmaceuticals Inc. (Nasdaq: CPXX). CPXX shares surged 474.40% last week to $9.65 amid positive phase 3 results in its leukemia study. Phase 3 wins in oncology are rare. Celator scored an even rarer event with a survival win in high-risk acute myeloid leukemia with a front-line treatment. The median overall survival rate for patients the study treated with Celator's VYXEOS was 9.56 months compared to 5.95 months for patients on the standard regime treatment of cytarabine and daunorubicin, also known as 7+3. The hazard ratio was 0.69, which represents a 31% reduction in the risk of death compared to 7+3. The company expects to submit a New Drug Application (NDA) for VYXEOS with the U.S. Food and Drug Administration later this year and submit a Marketing Authorization Application with the European Medicines Agency in Q1 2017. Hedge funds, including First Eagle and Point 72 Asset Management, are key shareholders. Roth Capital upped its CPXX price target to $22 from $18. H.C. Wainwright hiked its price to $20 from $7. CPXX's move last week from $1.51 to $9.77 is evidence of the kind of moves the best penny stocks can see in just a week.
The Essential Guide to Buying Gold and Silver: Precious metal investing is widely regarded as the best "crisis insurance" for your portfolio. This guide gives you everything you need to know about the best stores of value in history, gold and silver. Read more…
Stay informed on what's going on the in the markets by following us on Twitter @moneymorning or liking us on Facebook.