The Yahoo stock price is one to watch in the coming weeks now that a hedge fund proposed a plan to make major changes to the company's board.
Starboard Value LP, the hedge fund behind the plan, is one of Yahoo! Inc.'s (Nasdaq: YHOO) largest shareholders, with an approximately 1.7% stake. That represents an investment of about $570 million.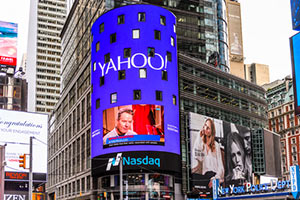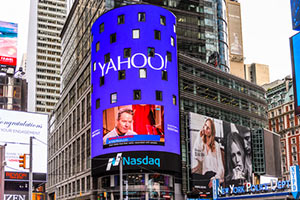 In a letter sent to Yahoo shareholders Thursday, Starboard announced it is nominating a slate of nine candidates for election to Yahoo's board of directors.
Starboard maintains that Yahoo is deeply undervalued and that major opportunities exist for the company if the board is changed. The hedge fund also believes by having control of the board, it can unlock significant Yahoo stock value for shareholders.
Starboard also said it hopes to speed up Yahoo's strategic review process and get something done before the company's annual shareholder meeting in late June.
Yahoo made a statement Thursday morning saying it would respond "in due course."
It's clear Starboard's biggest goal is to maximize value for Yahoo shareholders as quickly as possible. Here's why it sees a major opportunity for the Yahoo stock price moving forward...
How Starboard Plans to Move the Yahoo Stock Price
The proxy fight comes during a time when Yahoo is pressing ahead with an auction of its core Internet business, which includes search, mail, and news sites.
Yahoo is fighting for online advertisers against Alphabet Inc.'s (Nasdaq: GOOGL) Google and Facebook Inc. (Nasdaq: FB).
Yahoo is projected to generate $2.83 billion in digital ad revenue in 2016. That's a 13.9% year-over-year decline, according to estimates from online ad researcher eMarketer Inc. The drop would also be the single-biggest annual drop in sales for Yahoo in the six years since eMarketer began tracking it.
Starboard said it remains open to discussions with Yahoo and is hopeful that it can reach an agreement to get involved with the company and boost value.
Here's who made Starboard's list of Yahoo board nominees...
Starboard's nominees include investment banker and dealmaker Tor Braham, technology executives Dale Fuller and Richard Hill, media executive Eddy Hartenstein, and Starboard's own CEO Jeffrey Smith.
The fate of Yahoo CEO Marissa Mayer has been widely questioned for months. Starboard's move not only puts pressure on Mayer's attempts to turn Yahoo around, it would also remove her from Yahoo's board.
Yahoo's board, with Mayer at the helm, has already launched a sales process for its core business. Meanwhile, Mayer is seeking to reignite its results through cost cuts and improved focus on key areas, including search and content.
Yahoo has already reversed its plan to spin off its stake in Alibaba because of potentially hefty tax consequences.
The Yahoo stock price has climbed 3.9% year to date, which has actually outpaced the broader markets. In the same time, the Dow Jones Industrial Average is up 0.1%, while the S&P 500 has fallen 0.8%.
Stay informed on what's going on in the markets by following us on Twitter @moneymorning or liking us on Facebook.
Related Articles: