Wall Street has its eyes on the Under Armour stock split, which is set for Thursday, April 7. Through the split, Under Armour Inc. (NYSE: UA) will issue a new class of stock that will be distributed to investors via a 2-for-1 stock split.
While Wall Street is only focusing on the short-term impact, Money Morning discovered a much larger catalyst that could make the Under Armour share price skyrocket following the UA stock split.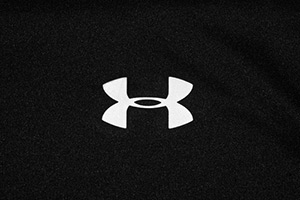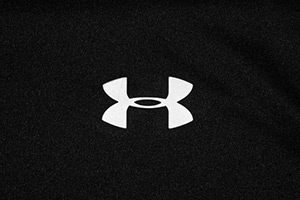 But before we get to that, here are the must-know facts ahead of the Under Armour stock split date.
Shares of Class C Under Armour stock will be distributed to shareholders of Class A and Class B stock on record as of March 28. These new shares will trade under the ticker "UA.C." Class A shares will still trade under the ticker "UA."
These new shares will not give investors the power to vote on company resolutions, board matters, or other matters.
CEO Kevin Plank owns all Class B shares, which have 10 times the voting power of Class A shares. Since Class C does not have voting powers, Plank will retain control over the company when the new shares are issued.
While a stock split does increase the amount of stock shareholders own, the split also reduces the price of shares. This lower price encourages new investors to buy in, which can drive shares higher. Plus, the more shares investors buy, the more money a company receives to grow its business.
This is the third Under Armour stock split in the last three years, and don't be surprised if more splits take place down the road. In a 2015 shareholder letter, Under Armour stated there will be "lots more regular splits" in the future.
Under Armour stock will receive a lot of attention this week, but here's the bigger picture we're focusing on after the April 7 Under Armour stock split.
The Biggest Revenue Catalyst After the Under Armour Stock Split
Kevin Plank started Under Armour in his grandmother's basement in 1996. Since then, the CEO turned his athletic apparel company into a powerhouse with a market cap of $37.38 billion.
Under Armour has some of the biggest names in sports endorsing its products, including: NBA star Steph Curry, NFL quarterbacks Tom Brady and Cam Newton, golfer Jordan Spieth, and MLB pitcher Clayton Kershaw, just to name a few.
According to a Morgan Stanley analyst, Curry alone adds $14 billion in value to Under Armour's market cap. Under Armour's basketball shoe sales increased more than 350% year to date as of the beginning of March, according to Fortune.
But it's the overseas markets that provide the newest revenue source for Under Armour. Specifically, China.
It's true that only 11% of UA's net revenue was generated outside of North America in 2015. Under Armour also had sales of just $3 million in China in 2012, according to Market Realist. But in 2016, Under Armour expects sales in China to reach $150 million. That's an increase of 4,900% in just four years.
And this is just the beginning of the increased demand for Under Armour products in China…
According to Reuters, sports apparel and fitness gear are becoming the new must-haves for wealthy consumers in China. Colin Grant, CEO of Hong-Kong based Pure Group (operator of gyms and nutrition businesses), stated that active wear is so popular in China that people are actually wearing it in weddings.
Credit Suisse projects the amount of millionaires in China will reach 2.3 million by 2020, which is a 74% increase from October 2015. That means the newest millionaires are going to buy popular apparel, like Under Armour, to keep up with the Joneses.
Under Armour already has more than 60 stores throughout Asia, and it opened up a 15,000-square-foot Brand House store in downtown Shanghai in 2015. Ahead of Beijing hosting the 2022 Winter Olympics, an increase in retail locations is a great way to spread Under Armour's brand awareness.
Some are worried that China's economic growth is slowing, but it's important to realize that the economy is still growing. Retail sales in China are expected to reach over $4 billion dollars in 2016. That's a 15% increase from its projected retail sales in 2015, according to research site Statista.
Trading Economics also reports that garment sales in China grew 8.4% from January 2015 to January 2016. Because of this growth in China, Money Morning Technical Trading Specialist D.R. Barton is very bullish on UA stock and sees it climbing in Q1 2016.
"They have a lot of good things going on, especially in China," Barton said on his regular appearance on FOX Business. "They're catching Adidas for number two in China, so they're doing some really great things overseas as well."
Analysts at Thomson First Call have a one-year price target of $100.33 for Under Armour stock. That's a 19% gain from UA's opening price this morning of $83.84.
The Bottom Line: The Under Armour stock split on April 7 could move the UA stock price in the short term as shares become cheaper. But Money Morning is focused on the bigger picture, which is that Under Armour plans to increase sales from $3 million in 2012 to $150 million in 2016. That's a gain of 4,900% in just four years, and CEO Kevin Plank's leadership will reward long-term investors.
Jack Delaney is an associate editor for Money Morning. You can follow him on Twitter and follow Money Morning on Facebook.
The 5 Most Important 2016 IPOs to Watch: There was a shocking absence of IPO activity in 2015. But we'd like to see these five companies go public in 2016. If they do, they'll be the most exciting and promising deals of the year…