The Alibaba stock price opened up today at $78 per share after the company announced another major acquisition totaling roughly $1 billion. The BABA stock price is now up 6.4% in the last three months.
The deal is a major part of Alibaba Group Holding Ltd.'s (NYSE: BABA) push to create a global company. But before we get into Alibaba's master plan, here's everything investors need to know about today's acquisition...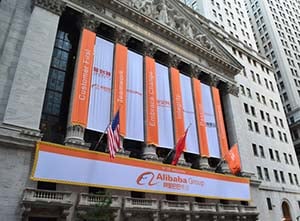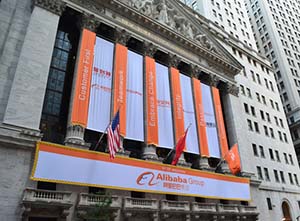 Alibaba officials announced today (Tuesday) they have agreed to purchase a controlling stake in Southeast Asian retailer Lazada Group. The $1 billion transaction is the Chinese e-commerce giant's largest deal in its history.
"With the investment in Lazada, Alibaba gains access to a platform with a large and growing consumer base outside China, a proven management team, and a solid foundation," Alibaba President Michael Evans said in Tuesday's statement.
Under terms of the deal, Alibaba will buy about $500 million of newly issued Lazada shares. The rest will be bought from current shareholders, including Britain's biggest supermarket operator Tesco Plc. Tesco said it would sell an 8.6% stake for $129 million, valuing Lazada at $1.5 billion.
Based in Singapore, Lazada operates in Malaysia, Indonesia, the Philippines, Thailand, and Vietnam.
The purchase provides Alibaba with an opportunity to tap into the region's massive profit potential. The market in the area is competitive, yet uneven. Only 3% of total retail sales in the region are conducted online, according to Reuters.
That's where Alibaba comes in...
The e-commerce market across all of Indonesia, the Philippines, Singapore, Malaysia, Vietnam, and Thailand was $10.5 billion in 2015. That was just 1.5% of retail volume, according to consultancy firm Frost & Sullivan. E-commerce firms in the area face logistical challenges, such as delivering purchases to dozens of islands via antiquated ports and eroded roads.
Nonetheless, growth possibilities in the area are huge. And that could be a major catalyst for the Alibaba stock price in 2016 and beyond.
Consider this: E-commerce sales in China account for 12% of retail sales. In the United States, the amount is 8%.
The deal also helps Alibaba move closer to its commitment of becoming a global brand. And that's the biggest reason today's deal is such a bullish catalyst for the Alibaba stock price now...
Why the Alibaba Stock Price Is Attractive Near $78 Today
Alibaba started in e-commerce by launching one of China's first websites in 1999. As of March 31, Alibaba said it has become the largest retail economy in the world. That's measured by annual gross merchandise volume in its Chinese retail marketplaces.
Still, Alibaba is much more than an e-commerce site. It has expanded into entertainment, online finance, and other areas.
Alibaba has been actively taking stakes and snapping up diversified companies around the globe.
Last month, Alibaba said it will invest $150 million in its Taobao Software subsidiary to further develop its Online2Offline fresh food e-commerce brand. It also paid $308 million to buy control of AGTech to develop an offline, mobile lottery business in China.
In mid-February, Alibaba bought 33 million shares of daily deals site Groupon Inc. (Nasdaq: GRPN). The purchase gives Alibaba a 5.6% stake in Groupon, as well as a vast reach in the growing online commerce marketplace that connects merchants to consumers.
In November, Alibaba announced it would make online video provider Youku Tudou a wholly owned unit. In June, Alibaba and its financial-services affiliate said they would collectively invest approximately $1 billion in food-ordering app Koubei to develop its offerings and services within the dining arena.
Alibaba is also sharpening its focus on its own AliExpress site, keying in on buyers in emerging markets such as Russia and Brazil. Buoyed by Russian shoppers hunting for better deals online, AliExpress, which ships goods directly from Chinese sellers to foreign markets, became the biggest shopping site in the country in 2014, researcher TNS reports.
The Alibaba stock price may be down 8.6% in the last 12 months, but the company is clearly still in growth mode. It is moving into new industries around the world, so it is a long-term buy. You can't expect explosive short-term gains, but over the long term, this is an excellent stock to buy.
Of the 39 analysts who cover the stock, 30 rate Alibaba stock "Buy." Three maintain an "Overweight," five have a "Hold" rating, and just one rates shares "Underweight," according to data from The Wall Street Journal.
The average Alibaba stock price target is $91.55. That represents a gain of 17% from today's opening price.
Stay informed on what's going on in the markets by following us on Twitter @moneymorning or liking us on Facebook.
What the World's Leading Energy Insiders Fear Most: There's a crisis brewing in America's oil fields that's not unlike the 2008 credit crunch. Soon, it's going to spread to the rest of the world. The fallout won't be pretty, but don't worry. You'll be prepared - and ready to play it for some gains...
Related Articles: