The Under Armour stock price today (Thursday) is skyrocketing after the company posted massive revenue gains.
The UA stock price climbed 7% in intraday trading, after the company crushed Wall Street's expectations for Q1 2016. Now investors are asking us: Should I buy Under Armour stock?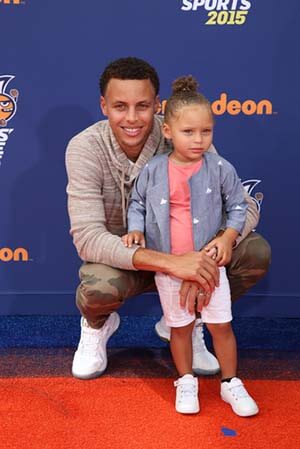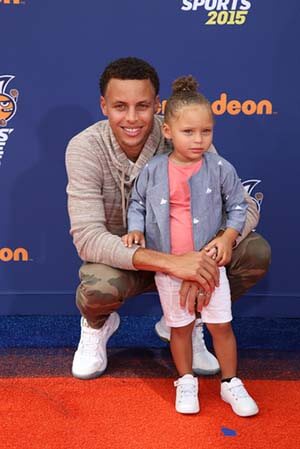 But before we get to our answer, here's everything Money Morning readers need to know about the Q1 earnings report.
Under Armour Inc. (NYSE: UA) reported earnings per share (EPS) of $0.04 on $1.05 billion in revenue. Analysts expected Under Armour to report $0.02 on $1.02 billion in revenue. Sales for the quarter increased 30% from the previous year.
This impressive sales growth was spurred by:
Apparel sales climbing 20% over last year to $667 million
Apparel accessories climbing 26% over last year to $80 million
But the highlight of Under Armour's Q1 2016 performance was its impressive shoe sales…
Under Armour CEO Kevin Plank said the shoe line has seen "remarkable success," especially because of its partnership with NBA player Stephen Curry. According to a Morgan Stanley analyst, Curry adds roughly $14 billion in value to Under Armour's market cap alone.
Shoe sales for the quarter climbed 64% to $264 million.
Under Armour's sponsorships are one of the major reasons for this impressive growth. These sponsorships include:
NFL quarterback Tom Brady
NFL quarterback Cam Newton
NFL wide receiver Julio Jones
MLB pitcher Clayton Kershaw
MLB catcher and first baseman Buster Posey
Olympic athlete Michael Phelps
The strong sales also caused Under Armour to increase its full-year revenue outlook. Under Armour previously projected full-year revenue would be $4.95 billion. It increased that figure to $5 billion today.
Now that the Under Armour stock price today is climbing, our readers are worried they might be buying in at an inflated price. Here's what you need to know before buying UA stock…
Should I Buy Under Armour Stock? This Catalyst Answers the Question
In 2015, only 11% of UA's net revenue was generated outside of North America.
But that is rapidly changing…
The retail apparel giant hasn't even scratched the surface of its potential in foreign markets. Under Armour has already increased its sales internationally this year, reporting 14% of its total revenue for Q1 2016 came from foreign markets. Plus, international revenue was up 56% year over year.
And Under Armour stock owners should be especially excited about revenue growth from China.
In 2012, Under Armour reported sales of just $3 million in China, according to Market Realist. But for 2016, UA expects to generate sales in China of $150 million. That's an increase of 4,900%.
There's a rising demand for sports apparel and fitness gear among wealthy Chinese consumers, and Credit Suisse projects the amount of millionaires in China will increase 74% by 2020. CEO Colin Grant of Hong-Kong based Pure Group, an operator of nutrition businesses and gyms, says that sportswear is so popular in China right now that people are actually wearing it in weddings.
Throughout Asia, Under Armour has more than 60 stores, and the company just opened up a 15,000-square-foot Brand House in downtown Shanghai in 2015. Under Armour's increased presence in China will prove advantageous as Beijing plays host to the 2022 Winter Olympics.
While some investors fear slowing growth in China, garment sales are actually increasing. According to Trading Economics, garment sales grew from 8.4% from January 2015 to January 2016.
Analysts at Thomson First Call have a one-year price target on Under Armour stock of $54.00. That's a potential profit of 13.42% from today's opening price of $47.61.
The Bottom Line: The Under Armour stock price today is climbing because of impressive revenue growth, as well as from the company raising its revenue outlook for 2016 to $5 billion. Under Armour plans to increase sales in China by 4,900% this year, which will push the Under Armour stock price to climb even higher.
Jack Delaney is an associate editor for Money Morning. You can follow him on Twitter and follow Money Morning on Facebook.
The 5 Most Important 2016 IPOs to Watch: There was a shocking absence of IPO activity in 2015. But we'd like to see these five companies go public in 2016. If they do, they'll be the most exciting and promising deals of the year…