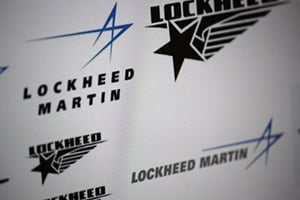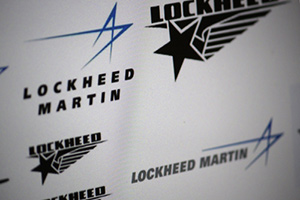 Lockheed Martin Corp. (NYSE: LMT) reports its Q1 2016 earnings on Tuesday, April 26.
Lockheed Martin stock is up more than 4% this year, and now many investors are wondering whether to buy Lockheed stock after its earnings announcement.
But before we get to our recommendation for LMT stock, here's what analysts expect from Lockheed's Q1 earnings report...
The consensus earnings per share (EPS) estimate for Lockheed this quarter is $2.59, based on 18 analyst ratings. That's $0.15 lower than its EPS from Q1 2015. This drop is mainly due to Lockheed's new $9.1 billion acquisition of Sikorsky Aircraft, a military and commercial aircraft maker. This was the defense industry's largest deal in two decades, according to The Wall Street Journal. The deal adds the world's most reputable military helicopter maker into Lockheed's military contract business.
Most analysts expect the acquisition to initially lower Lockheed's sales and profits by around $400 million in 2016. Even so, the company's estimated sales for this quarter are still expected to grow 12.4% from Q4 2015. Analysts estimate revenue of $11.36 billion, up $1.25 billion from Q4 2015.
Over time, the Sikorsky acquisition will add about $7.5 billion in revenue, but that isn't supposed to kick in until later this year. Until then, the cost of this deal will be felt in LMT's first- and second-quarter earnings results.
In each of the past four quarters, Lockheed has generated an average positive earnings surprise (ESP) of 6.48%, according to Zacks Investment Research. This quarter, however, Lockheed is expected to have at least a -1.99% ESP, based on Zacks estimates. So there's a good chance Lockheed stock won't beat earnings expectations this quarter.
But no matter how Lockheed does following Tuesday's earnings, here's how we recommend playing Lockheed Martin stock in 2016...
Is Lockheed Martin Stock a Strong Investment in 2016?
Lockheed Martin stock is one of the best long-term buys on the market today, especially considering the volatile market we've seen in 2016. LMT stock offers both stability and steady growth. And there's a reason for that.
LMT stock is the antithesis of momentum stocks like Netflix Inc. (Nasdaq: NFLX) or Amazon.com Inc. (Nasdaq: AMZN), which thrive on investor speculation and trade at incredibly high price/earnings ratios. Rather, LMT stock's price is closely tied to the performance of its fundamentals, like its profits, debt level, and dividend.
That's why it's trading at only 19 times earnings near $225 per share. And that's a solid value for a company that's beat the S&P 500 by nearly 15% year over year.
Lockheed's dividend, which it has raised every year since 2003, is another reason to consider LMT stock. The $0.12 dividend it had in 2003 is now $1.65 - a payout increase of 1,275% in 13 years.
And don't forget about all of Lockheed's new contracts, too...
In November, Lockheed announced a $262 million contract with the U.S. Air Force to build radars and a sniper targeting system. In December, it announced a $528 million contract with the Missile Defense Agency to build interceptor missiles.
And most recently, Lockheed scored a $400 billion contract with the U.S. Air Force in March. It's set to build more than 2,400 F-35 fighter jets.
These contracts, along with the Sikorsky Aircraft acquisition, give the company plenty of room for profit-growth later this year.
"Lockheed Martin is doing great on the contract side, but they have an ace up their sleeve," said Money Morning Technical Trading Specialist D.R. Barton. "Their cybersecurity consulting group is growing and is one of the strongest in the world. That's going to help them get money outside the defense sector."
Based on the average estimates of 21 analysts, Lockheed stock has an annual EPS estimate of $13.69 by December 2017. Using its current P/E ratio of 19.75, LMT stock has a price target of $270 by December of next year, up around 19% from its current price.
Stay informed on what's going on in the markets by following us on Twitter @moneymorning or liking us on Facebook.
The Best Stocks to Buy Now for April 2016: While Lockheed Martin stock is a great buy for 2016, these four other stock picks also have great long-term growth potential. They're also equipped to handle a market that's been driven by the Fed for the past decade...