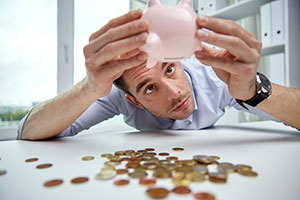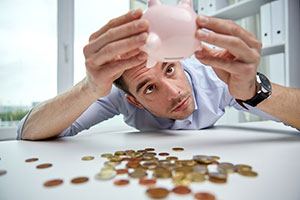 Twitter stock has been on a bumpy ride the last 12 months, as TWTR has plummeted 26.78%. But shareholders hope things will get better when Twitter Inc. (NYSE: TWTR) announces earnings for Q1 2016 on Tuesday, April 26.
Leading up to the Twitter Q1 2016 earnings report, investors have been asking us if now is the right time to buy TWTR stock at today's discounted price.
We have the answer…
But before we get to that, Money Morning wants to make sure investors know exactly what to expect from Twitter's Q1 2016 earnings report. CEO Jack Dorsey has been at the helm for six months, and this earnings report will show us if he has made any progress in improving user growth and increasing revenue.
That monthly active user (MAU) growth will have the biggest impact on the Twitter stock price following the report. Wall Street places a large emphasis on MAUs because user totals suggest how profitable a social media company could be.
Advertisers are willing to pay more money to reach a larger audience, so it's critical that Twitter increases MAUs. But it's also important to increase its user base because Twitter can only show so many ads to current users.
As The Wall Street Journal reported in July 2015, Twitter can only squeeze a finite amount of ad revenue from Twitter users each quarter. The more and more ads Twitter tries to place in front of its users, the larger the likelihood that Twitter users are turned off and stop using the service.
Twitter did not increase MAUs in Q4 2015, reporting a stagnant 320 million. Web analytic provider Trefis expects Twitter to add just 2 million MAUs for Q1 2016. And the report today is part of the reason why TWTR stock is down 1.33% in intraday trading.
While MAUs will be the most important number, traditional EPS figures will also bear watching. Analysts expect Twitter to post earnings per share (EPS) of $0.10 on $608 million in revenue. That would be a 40% increase in revenue year over year.
Will a bullish earnings report make this the right time to purchase Twitter shares? Here's what you need to know before purchasing Twitter stock…
Here's How to Play Twitter Stock After Q1 2016 Earnings
In Dorsey's letter to TWTR shareholders in Q4 2015, he stated that the company will focus on its core strengths.
Dorsey told investors that Twitter will focus on creating live conversations, showcasing live commentary, and building live connections between users.
But Twitter is losing its edge as a platform for live interactions…
You see, Facebook Inc. (Nasdaq: FB), Instagram, and Snapchat have introduced live capabilities that cause a threat to Twitter's core competency of providing live commentary and interactions. Twitter boasts its live video streaming app Periscope will eventually be a significant source of revenue, but Facebook is already challenging it with Facebook Live.
With 1.59 billion MAUs, Facebook is able to reach a much larger audience than Twitter, which appeals to advertisers.
Snapchat and Instagram also have live capabilities that resonate with millennials and teens. According to a research study by Statista, as of February 2016, Snapchat was the most-used social media site by teens, and Instagram was the third.
Instagram currently has over 400 million MAUs (80 million more than Twitter), and Business Insider believes Snapchat has over 200 million total users. Snapchat is expected to increase its total revenue from a projected $50 million in 2015 to as much as $350 million in 2016 through ad revenue.
While Twitter's best feature may be its live capabilities, it faces stiff competition from competitors that have more users and appeal more to younger generations.
Twitter is a unique service that has a dedicated following, but that doesn't make it a good investment. The S&P 500 and Dow Jones Industrial Average are up 1.74% and 2.56%, respectively, in 2016, while the Twitter stock price is down 26.78%.
Even though Twitter may increase revenue year over year, it's not making money. Twitter recorded a net loss of $521 million in 2015.
The Bottom Line: The Twitter stock price has been volatile over the last 12 months, and that won't change after the Q1 2016 earnings report. While analysts expect Twitter to increase revenue from this time last year, user growth is expected to remain flat. And with the stiff competition from rival networks, there are better long-term investments than Twitter…
Jack Delaney is an associate editor for Money Morning. You can follow him on Twitter and follow Money Morning on Facebook.
Profit Potential: There was hardly any action in the IPO market for investors to get excited about in 2015. But there could be five companies that go public in 2016. If these companies do go public, however, they'll be the most exciting and promising deals of 2016…