The price of silver is expected to trade in a tight range this week ahead of Friday's jobs report, but our latest silver prediction still shows the price of silver soaring through the rest of 2016.
Before we get into our exact silver price target for 2016, here's what is moving prices this week…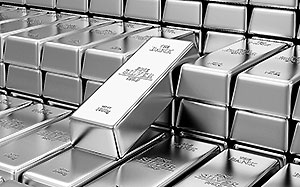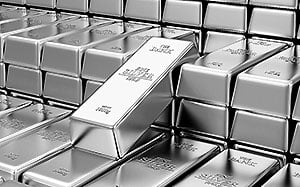 Spot silver today (Wednesday) was down $0.03 at $17.46 an ounce. Precious metal traders and investors remain cautious heading into Friday's unemployment report. And a soft ADP report today raised the question if Friday's report can meet expectations.
According to today's ADP report, U.S. private employers added the fewest workers in three years in April. Signs of weak hiring activity were also present across most sectors.
Here's why this matters for the price of silver…
A weak job report on Friday would give the U.S. Federal Reserve an additional reason to pause on an interest rate increase. Those lower interest rates are bullish for silver prices. And that dovish tone from the Fed, along with a shift away from stocks by many investors, have caused silver prices in 2016 to soar.
Silver entered a bull market on April 19 after climbing to a 10-month high. Positive signs for Chinese industrial demand along with the Fed's dovish tone helped boost silver prices.
Plus, silver has more industrial uses than gold. That's another reason the price of silver in 2016 has climbed more than 23%.
Silver prices climbed 5.4% last week, closing April with a gain of 15.2%. That was silver's largest monthly gain since August 2013. On Friday, silver ended the session at $17.85, which was its best price since Jan. 28, 2015.
Prospects for even more gains for silver prices have investors are piling into silver exchange-traded funds (ETFs) and snapping up silver coins at a frenzied pace.
The U.S. Mint has begun rationing weekly sales of American Eagle silver coins because of silver shortages. Still, Mint sales in the month of April totaled 4,072,000. That's 42.8% higher than April 2015, when they reached 2,851,500 coins.
To date, 2016 silver Eagles total 18,914,500, 26.8% more than the 14,922,500 coins sold through the same time in record-year 2015.
But if you've missed out on the gains we've already seen in 2016, there are still plenty of market-beating gains ahead. Here's exactly how high Money Morning experts see the price of silver climbing in 2016…
Our Bold Target for the Price of Silver in 2016
Commerzbank expects the silver price to end 2016 around $18 – modestly higher than its current level.
Bank of America Merrill Lynch analysts project silver prices will close out 2016 in the $15 to $20 range. Investment demand for the precious metal could take the silver price to $20, according to the bank.
But we see the price of silver climbing even higher. Money Morning Resource Investing Specialist Peter Krauth sees silver prices soaring 25% to the $22 mark this year. And that's likely a conservative scenario.
The key reason the silver price will advance further is the "unnaturally, incredibly cheap" relationship between silver and gold.
The silver-gold ratio – which is the amount of silver required to purchase one ounce of gold – is now at a record high.
The ratio is calculated by dividing the gold price by the silver price, and currently sits at 73. Since record keeping began in 1687, the silver-gold ratio has ranged between 14 and 100. Throughout the last century, the average ratio range has been 47 to 50.
When the ratio is high as it is now, it means silver prices are trading at a discount compared to gold.
This wide spread has traders looking at silver as a discount investment – and they are taking advantage of the cheap trade.
Some traders are swapping their gold bets for silver in anticipation of the ratio moving back to the recent 47 to 55 range. These wagers will inevitably boost silver prices higher.
For investors who want to profit from the silver price rally without storing physical silver and have access to quick buys and redemptions, Krauth suggests buying the Sprott Physical Silver Trust ETV (NYSE Arca: PSLV).
PSLV stores its silver bars and coins at a secure third-party location in Canada. Its growing market cap is $940 million, poised to soon surpass the $1 billion mark.
The trust's holdings are documented and subject to regular audits and inspections. A key perk for U.S. investors is that holding the trust for at least 12 months allows you to benefit from a 15% capital gains tax. That's much better than the 28% rate associated with most silver and gold ETFs.
PSLV is up 25.24% in 2016, vastly outpacing the Dow and S&P 500's gains of 1.29% and 0.27%, respectively.
The Must-Have Investment of the Century: There's no argument, water is the single most important investment of all time. And it's likely to provide huge returns to investors making the right moves, like the ones in this report. Read More…
Follow us on Twitter @moneymorning and like us on Facebook.
Related Articles: