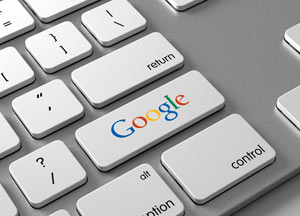 Alphabet stock has hit a rough patch recently. Shares of Alphabet Inc. (Nasdaq: GOOGL) – better known as Google – are down more than 6% in the last month.
But Money Morning experts believe there are two catalysts that will drive the Alphabet stock price higher in the years to come.
And one was just announced that will allow the tech giant to enter the profitable "cord-cutting" market…
The Newest Catalyst for the Alphabet Stock Price
Yesterday (Wednesday, May 4), Alphabet's subsidiary YouTube announced plans to launch a paid subscription TV service that could debut as early as next year.
According to a report by Bloomberg, the service is called Unplugged and would reportedly offer customers a bundle of cable TV channels to stream over the Internet. It would serve as a cord-cutting alternative to the cable box and act as a huge source of revenue.
The news came on the heels of Hulu's announcement that it would soon offer a so-called "skinny bundle" of broadcast and cable TV channels.
Hulu and YouTube's new plans underscore the massive shift taking place in the TV industry…
Networks are struggling to keep subscribers from switching to cord-cutting TV companies like Hulu and Netflix Inc. (Nasdaq: NFLX). ESPN – one of the largest cable networks in the United States – lost about 7 million subscribers from 2014 to 2015.
YouTube, which is the largest ad-supported video site in the world, is said to be talking to major media companies for Unplugged. They include giants like Comcast Corp. (Nasdaq: CMCSA), Viacom Inc. (Nasdaq: VIAB), and CBS Corp. (NYSE: CBS).
Unplugged will be YouTube's second big launch after Red, its first paid subscription service which costs $9.99 a month. But Unplugged would offer more premium content via YouTube's web service and mobile apps, seizing more viewing time and generating more non-advertising revenue. It would also be more expensive, costing around $35 a month.
Skinny cable bundles like Unplugged are viewed as a solution to cable TV's strikingly diminishing audiences. Traditional packages can run well over $100 a month. Meanwhile, skinny bundles allow customers to choose smaller, customized packages of TV channels at lower prices.
But YouTube's plan isn't without its obstacles…
YouTube's audience of roughly 1 billion people is used to the site's free services. And TV networks will be reluctant to hand their audiences over to YouTube knowing the platform can mine those viewers for data and choose not to share it.
Despite these problems, traditional media companies are facing rapidly declining audiences and dwindling revenue streams. That means they'll likely turn to Alphabet's YouTube for growth since cord-cutting is becoming the new normal.
But Money Morning experts see YouTube's Unplugged service as just one long-term catalyst for Alphabet stock.
There's an even bigger reason why the GOOGL stock price could rise as much as 40% over the next year…
Why Alphabet Stock Is a Must-Have Tech Investment
According to Money Morning Technical Trading Specialist D.R. Barton, Alphabet is a "legacy stock." That means it's a stock you want to keep in your portfolio forever.
Barton likes GOOGL stock because of the company's core business strength and innovation through its side ventures known as "Other Bets."
One venture that came to light earlier this week was Google's partnership with Fiat Chrysler Automobiles NV (NYSE: FCAU).
Google plans to integrate its self-driving technology into the 2017 Chrysler Pacifica hybrid minivan. The two companies will position their engineering teams at a facility in southeastern Michigan to accelerate the design, testing, and manufacturing of the self-driving Chrysler Pacifica.
The Chrysler hybrid minivans will be used later this year for Google's self-driving testing, more than doubling Google's current fleet of self-driving test vehicles.
Fiat Chrysler will initially design and engineer around 100 vehicles uniquely built for Google's self-driving technology. Google will integrate the suite of sensors and computers that the vehicles will rely on to navigate roads autonomously.
At $715.21, the Alphabet stock price is up 31.67% over the last six months. But a number of Wall Street firms see GOOGL stock running much higher than that…
FBN Securities has an $875 price target on the Google stock price, while Stifel Research has an $888 price target. Axiom Capital is the biggest bull of the bunch, predicting the Alphabet stock price will hit $1,001 over the next year.
Stay informed on what's going on in the markets by following us on Twitter @moneymorning or liking us on Facebook.
We're Watching These Four Tech Companies Very Closely… The IPO market has been lifeless so far in 2016. In fact, only one tech company has gone public this year. That's why we're following these four massive tech companies set to make a huge splash in the IPO market in 2016…
Related Articles: